I am currently selling the New Roots Herbal brand Oregano Oil as well as Neem Leaf Capsules for 50% OFF.
The Neem that I currently have in stock expires end of December 2016 and the Oregano Oil expires in February 2017.
Buy the Oregano Oil for only $11.00 per bottle and the Neem for only $9 per bottle.
Both are great for the immune system and New Roots is a very good, reputable company. Only while supplies last. I will not be getting more in stock and will be switching to different brands, not for quality reasons but for practical reasons.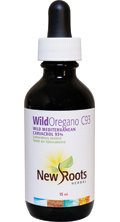 NEW ROOTS WILD OREGANO OIL, 30ml
Recent studies have shown that oregano oil with a high concentration of carvacrol equals the effectiveness of antibiotics without any side effects.
With its many therapeutic uses, Wild Oregano C93 can be used internally and externally to fight numerous health conditions such as colds and flu, candidiasis, allergies, bladder infections, strep throat, canker sores, parasites, bronchitis, cold sores, toothaches, gum disease, warts, bacteria and viruses, dandruff, ringworm, insect bites, athlete's foot and acne.
Imported directly from the Mediterranean, steam distilled, hand-picked and chemical-free, Wild Oregano C93 is an effective nutritional supplement for colds, flu, bacteria, viruses and parasites.
SALE! 50% OFF! (due to pending expiry date 2/17)
_______________________________________________________________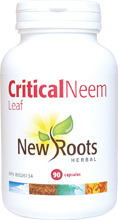 NEEM LEAF (90 capsules)Neem has been one of the cornerstone botanicals in Ayurvedic medicine, with a history dating back several thousand years. Neem leaf is regarded as a panacea (cure all) throughout India, with applications ranging from its use in toothpaste for cavity prevention to the treatment of serious bacterial, viral, fungal, and parasitic infections.
New Roots Herbal's Neem Leaf Critical contains over 50 volatile compounds that exert powerful therapeutic benefits. With recent knowledge and methods for quantifying disease prevention potential, the ORAC (oxygen radical absorbance capacity) value of neem has been determined to be 5 times greater than that of blueberries, and twenty times greater than that of broccoli and grapefruit.In joint studies conducted between the Howard University College of Medicine and the University of Nigeria, neem leaf was shown effective in the treatment of malaria, cancer, and HIV. Compounds found in neem leaf were effective in preventing the adhesion of parasites, viruses, and cancer cells to healthy tissue. Studies have also shown neem leaf to bolster populations of CD4+ T cells in AIDS patients.Each capsule of New Roots Herbal's Neem Leaf Critical is tested for identity, purity, and potency.
SALE! 50% OFF! (due to pending expiry date 12/16)
_______________________________________________________________