Little is known about the side effects of the brand new swine flu vaccine. Here in North America, vaccinations have only recently gotten underway. Many Europeans, however, have already received the vaccine, because the approval process for the vaccine was speedier in many European countries compared to Canada and the US. So one must look to the Europeans to see what potential side effects one can expect if one is considering the vaccination.
There have been 6 deaths so far linked to the swine flu vaccine. On October 20 The Budapest Times reported that a 64-year-old Hungarian woman died 2 days after receiving the H1N1 vaccine. She had chronic but mild heart disease.

There have been 5 deaths linked to the swine flu vaccine in Sweden, according to the Swedish paper The Local. The first deaths were first reported by Swedish paper the Aftonbladet on October 22nd: a 50-year old man with serious heart problems and a 65-year-old woman died shortly after receiving the swine flu vaccination. Further deaths were reported by a few Swedish news sources, including DN.se, last Friday October 24th: A 74-year old woman died 4 days after receiving the swine flu vaccination and a 90-year old woman also died a few days after receiving the vaccine. Edit: On October 27th another death  was reported in the Aftonbladet. I will post more information once I can find an English translation.  It is worth noting that more Swedish people have been killed by the swine flu vaccine than by the actual swine flu, since only 2 swine flu deaths have been confirmed so far in Sweden compared with 5 deaths in Sweden from the vaccine.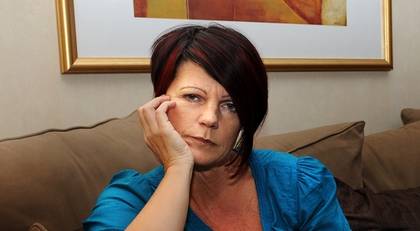 There have been over 190 reports of vaccine side effects reported to the Swedish government. It is reported by DN.se that side effects are more common with the swine flu vaccine compared to the regular flu vaccine. Edit: As of October 27th Swedish news website SvD reports that 350 Swedes have now reported side effects.
The Swedish newspaper Expressen gives personal accounts of some of the side effects that the Swedes are experiencing. Lotta Lindstrom, age 49, still feels bad a week after taking the vaccine. She had a high fever and a headache after taking the vaccine, and was forced to take a day off work. Maria Strindlund, age 27, got a severe fever and chills and was forced to take sick leave after getting vaccinated. Rebecka Anderson, 32, became "decrepit" for 2 full days following the vaccination. Five of Rebecka's classmates also got sick from the vaccination. Jennely Ottosson, 26, was healthy before receiving the swine flu jab. Immediately after receiving the vaccination, she got a high fever that lasted 3 days and was so exhausted that she could barely walk 5 feet. At least 10 of Jennely's co-workers also got a fever after getting vaccinated.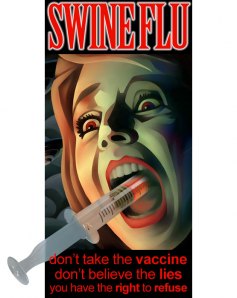 Canadians may be thinking "that's unfortunate for the Swedes but our swine flu vaccine is safe." Wrong. GlaxoSmithKline is the manufacturer of both the Swedish and the Canadian swine flu vaccines. The Swedish swine flu vaccine is called Pandemrix and the Canadian one is called Arepanrix, but they are actually the same vaccine with different names. Pandemrix aka Arepanrix contains squalene, thimerosal (mercury) and aluminum salts (among other goodies). As far as I know, the vaccine in Hungary, made by drug company Omnivest, is not being distributed outside of Hungary.
All of the people who have died from the swine flu vaccine so far have underlying health conditions. Wait a minute, aren't these the same people that the mainstream press and government are urging to rush out to get the vaccine?! I think this vaccine is extremely dangerous for anybody with chronic health problems.
One thing that I find curious is that the press has said that seniors have more immunity to H1N1 than younger people because they were probably exposed to similar viruses in their lifetimes. Younger people are the ones who have less immunity to H1N1, so why are they vaccinating seniors at all? And it is mostly the seniors who are dying from the vaccine!