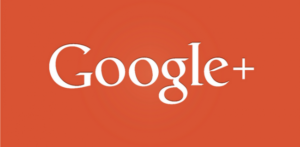 Click here to access Google Reviews for Little Mountain Homeopathy
Natural health is my passion. Although I am a Homeopath myself, I too see a professional Homeopath for my health and for the health of my family. I find Sonya to be extremely professional, kind, caring and compassionate. She understands the patient and takes her time to find the best treatment for each person. She has helped myself and my family with our health when others could not. She is a star in our profession and I consider myself fortunate to have found her. Thank you Sonya. I hope that you continue to be a Healer for many years to come so that others too can benefit from your expertise.
I'm a person who hasn't been helped much by either conventional or alternative doctors, beyond treating symptoms temporarily. Before I consulted with Sonya, I had tried homeopathic remedies a few times, purchased at a supplement store or via an ND. They didn't help me so I was very skeptical about homeopathy. Then I read a study about the possible benefits of taking arnica to reduce bruising after surgery, so I decided to give that a try, consulting with Sonya to get a custom made arnica tincture instead of buying something over the counter. Following Sonya's dosage instructions, my bruising was very minimal compared to what most people experience with the same surgery. After that, I felt open to try another remedy prescribed by Sonya to treat a few health problems that I had been experiencing for a long time including hair loss, various skin problems and anxiety. I'm impressed by how thorough Sonya is, and how personalized her recommendations and dosing instructions are. During the first consult, and follow ups, she has asked questions that MDs and NDs never asked me (and definitely should have!). She's very down to earth, open minded, clear, kind, and she has a clever sense of humour. She's also very innovative and she knows a lot more about nutrition than most health practitioners – huge pluses. With the remedies she has prescribed, my hair, skin and problems with anxiety have improved in ways that I haven't experienced with other treatments. I usually notice a psychological effect first after taking a remedy, then the physical changes happen. Some changes are quick, others gradual. I now have a better understanding of my body and psyche thanks to Sonya's help.
Sonya was a pleasure to work with. She treated my three year old daughter with true compassion. She went the extra mile to find the best treatment and was always supportive and encouraging, which is a great help for a first time mom. I highly recommend her.
I have found Sonya and her premises to be nothing short of professional. Her office space is the envy of anyone who works from home. Clean, bright and decorated with amazing art, which made me feel safe and comfortable. I was referred to Sonya by another homeopath who felt that she had the right approach and experience to be of service to me. And of service she has been. I would not hesitate to recommend Sonya's services to anyone.
I have been a patient of Sonya over a year now and I am very happy with the results. Homeopathy is a must try for everyone. The basic idea is that the body is capable of healing itself. Sonya is an excellent. She carefully noted my health history before prescribing test doses. She would check up on me to get feedback and accordingly adjust my doses. Homeopathy did wonders for me and I am much better now. The original symptoms almost vanished. Thank you Sonya !!!
I met Sonya three years ago when I was looking for some help with allergies and a traumatic experience for which conventional medical help was not working. Sonya is thoughtful, caring and does an excellent job of taking the case and prescribing in a consultative way. She has provided care for me and my young children including homeoprophylaxis and some help for my child who suffered from the drugs given to me at the hospital during birthing and an unplanned C-section. I have always found Sonya to be available to me when I need advice or help and to be very responsive and an all round professional family practitioner. She was very supportive to me additionally in my second pregnancy and offered to provide on-call support during labour for remedy selection. Although, I did not end up calling her, just knowing that I had her support and that my husband or Doula could call if they needed advice made me feel cared for and supported. I would not hesitate to recommend Sonya to anyone and I do so to any individual or family struggling with conditions for which conventional medical treatment is either not available, not helpful or fraught with risks and side effects. Homeopathy has a long 200 year history of successfully helping people heal and overcome obstacles to health whether physical, mental or emotional.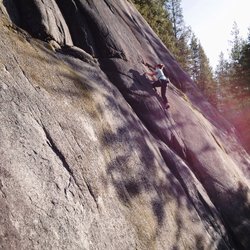 Kennedy D.
Vancouver, Canada
5.0 star rating 1/27/2014
First to Review
When I moved to Vancouver I was nervous to visit a new homeopath because I had been seeing the same one in Edmonton for 21 years. However, Sonya eased all of my fears with her caring demeanor, knowledge, and professionalism.
I was suffering from depression and some other ailments and Sonya listened intently and I felt like she really took the time to understand me and everything I was going through on an incredibly deep level.
The amount of follow-up care she offers is outstanding, and she is always very prompt with replying to my emails when I have had a question about my treatment. I feel like myself again, and I owe a lot of that to Sonya choosing the right remedy and dosage for me.
I would recommend Sonya to all of my friends and family and will definitely be seeing her again in the future when needed.
Homeopathy Testimonials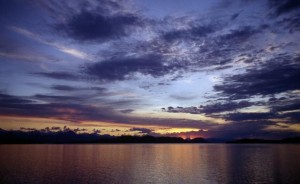 I started seeing Sonya at Little Mountain Homeopathy in July 2014 in hopes of getting my Ulcerative Colitis towards remission. I had made dramatic changes to my diet and lifestyle in the past year to manage my symptoms but still found that something was missing. Sonya found the correct remedy for me right away to help address the emotional aspect of my condition. I was surprised to experience very strong emotional release from the remedy. I am at 2 months on the remedy now and for the first time feel that remission is certainly a possibility, whereas before it was just wishful thinking. I would recommend Sonya to anyone who is serious about holistic healing through the homeopathic approach.
AF
Richmond, BC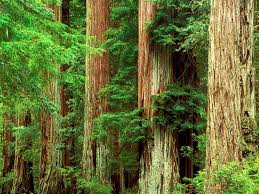 We took our 7-year old son to Sonya after several failed attempts at medicating his autism. We had never used homeopathy before and were skeptical of its nature.
Sonya spent almost 2 hours with us discussing our son and his various psychological issues, something NO other physician had ever done. She took the time to listen and hear our concerns for our child.  She recommended a remedy and within 4 days of starting it we saw changes in his behaviour.  We had far less tantrums and at school he has changed so much for the better that his educational assistants are amazed at his transformation. His Pedeatrician now no longer thinks he needs any medication for his autism as he's doing so well on the remedy!
My husband and I had little belief in homeopathy working, but we are now singing it's praises, as well as Sonya's. We are so grateful that we have found someone to treat our son when mainstream medicine had failed.
MP
Burnaby, BC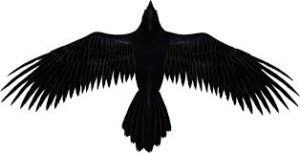 I visited Sonya twice, and both times were, from a holistic standpoint, utterly authentic and valuable (psychologically, spiritually, and ultimately physically).
Homeopathy is not for everyone, because it demands such a high degree of honesty and vulnerability to be effective. I felt that Sonya's demeanor created the right head and heart space to allow for that honesty and vulnerability. I think it's a rare talent. She is direct, focused, non-judgmental and I was very satisfied with her service. The sessions and remedies had many far reaching positive effects. I would and have recommended her to others, and would see her again myself.
Anna G
Vancouver, BC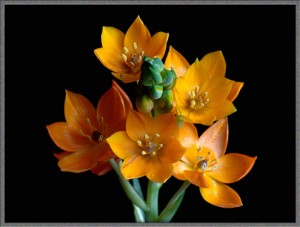 Although I live in Ontario, information on Sonya's website really caught my attention. I contacted her to see if she could help me with some related health concerns, which she was very familiar with, and more than happy to do. I have received such amazing results with the remedy Sonya sent to me. I was so impressed that so many of my symptoms were addressed with this one remedy. I am so pleased with my results and it all happened so fast. I was feeling so much better within a day of taking the remedy and started to feel the positive effect about an hour after taking it.
Sonya has been so conscientious and has always taken extra time to help me every step of the way. To top it off, she really knows her "stuff". I have been doing homeopathy since 2004 and really wasn't expecting such a fast result. I would highly recommend Sonya to anyone seeking an experienced, caring, dedicated homeopath. She really delivers results! Thank you Sonya. I am so glad I found you.
Wishing you every success,
Lynne Clements
Toronto, Ontario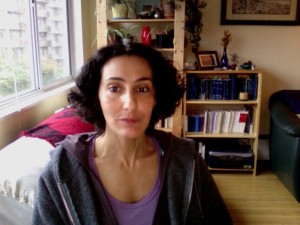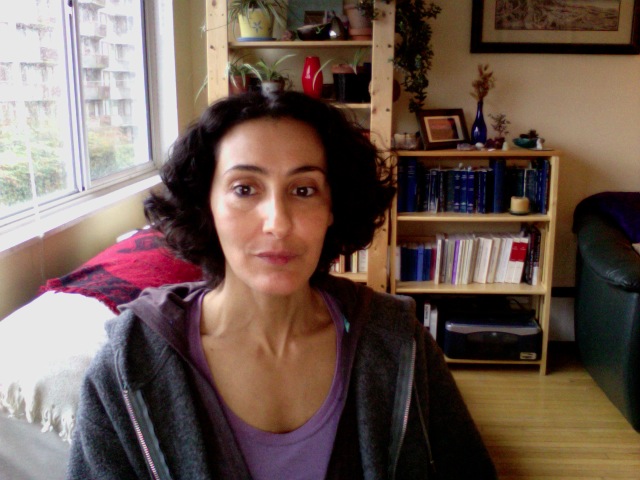 I had severe eczema rashes on the face for 8 years. This impaired my ability to do my job as a teacher to the extent I was considering a career change. I had tried many different therapies: naturopathy, conventional medicine, acupuncture,… including different homeopaths.
Since I took the one treatment prescribed by Sonya, I had inflammation relief and my eczema disappeared! I also had a great follow up during my healing journey. Now my body seems to be doing great elimination work, and I undergo the best and gentlest cleansing that I ever had. I experienced wonderful, sensitive, and compassionate care with definite results.
Sonia Galbi
Vancouver, BC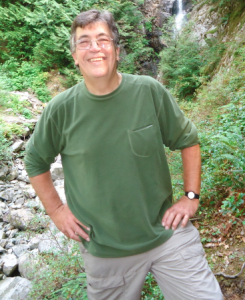 I have had recurring ear infections and wanted to explore options that didn't involve antibiotics, so I booked in at Little Mountain Homeopathy. My consultation with Sonya McLeod was thorough, exploring not only my immediate issue but my whole health profile. I had time and space to explore my health concerns, and received helpful guidance and information. Sonya is a perceptive and intuitive practitioner, and she gave me the confidence to enter into a more holistic approach to my looking after my body.
I received remedies that healed my current ear infection. More importantly I received guidance and research information that allowed me to move away from using statins. I was able to keep contact through email, and my queries were quickly and effectively dealt with. My health and general well being has improved and I am delighted with the outcome.
Tim Jones, 62 yrs
Vancouver, BC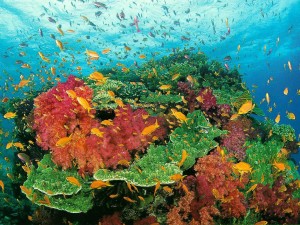 I sought out Sonya's expertise to help me overcome various ailments over the years.  She has prepared effective remedies and tinctures for hayfever, post-surgical support, and general well-being.  My son received an effective remedy for skin irritations, and my wife received an effective remedy for heart palpitations.  Sonya took the time to understand our needs and crafted solutions that made a real difference. She is friendly, accommodating, highly professional, knowledgeable, and I recommend her to anyone looking to partner with an experienced homeopath.
KD
Vancouver, BC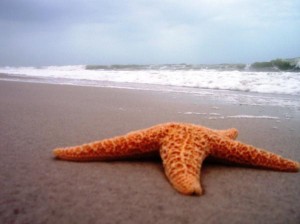 I'm 30 and I've had Crohn's Disease for almost half my life. I've been lucky that I've always been open to non-western medicine, and I credit that with giving me very good health for someone with my condition. However, everything I've tried has been either expensive or very time consuming, or both. I had tried homeopathy before, but it hadn't worked very well for me.
When I had a flare up last summer, I found Sonya's website and decided to give homeopathy another try. At the initial appointment, I was amazed at how instead of talking about my digestion, we ended up talking mostly about deeper and longer term emotional and relationship issues. I felt like I was making connections between parts of my life that had been there all along, but which I hadn't been able to articulate.
Within days of starting my remedy, the digestive problems that had plagued me for the previous two months and which yoga, acupuncture, probiotics and herbal supplements failed to solve, just disappeared. For a few months, they'd come back occasionally, but every time they did, I'd contact Sonya and she'd adjust the dose, and things would improve dramatically the next day. It's been six months, and I feel better than I've felt in years. The best part is that it's simple, easy and relatively inexpensive. I also feel stronger and happier in every area of my life. I feel like Sonya's remedy has really addressed me as a whole person.
I would absolutely recommend Sonya as an excellent and truly effective medical professional!
Debra
Vancouver, BC
I had been suffering from long time debilitating depression and anxiety over the last few years. Out of desperation I had tried several anti-depressants which all made me violently ill as I am extremely sensitive and the withdrawal being worse than being on the drug lasted for weeks and months. I recently became desperate again and allowed myself to be convinced that it's just a matter of finding the right medication and trying another. Again I became very ill after being on one only 10 days and trying another for only 3 and again the withdrawal a week later an unbelievable hurricane of symptoms (in the meantime a new gynecologist treated me for perimenopausal symptoms and quickly resolved the depression and anxiety with bioidentical hormone replacement). AGAIN I was so sick with nausea, vertigo, headaches, extreme GI pain upset, only to name a few of the horrible things I was experiencing. I was beside myself because I knew I was in for it for several weeks from past experience. I had a gut feeling to try homeopathy  and found another woman's story online that had a similar experience and said she was helped dramatically by homeopathy. I was determined not to suffer any longer and found Sonya on a web search and I got very lucky she fit me in for a short phone consult right away, and told me what to buy locally since I am in US . She said I should see some improvement by the next morning. Well  the next morning I woke with the same gut pain I had the last several days and thought "oh no it's not working" and feared getting out of bed to face the dizziness and nausea all day. Well I found my symptoms to be  dramatically better by late morning and by late afternoon had a much more pleasant day than I ever thought possible, it's only the second  day so I'm excited for tomorrow. I found her fees very reasonable and I will continue with her treatments to resolve a number of other issues no one has yet helped me with.
Forever grateful,
Audra K.
Cave Creek, AZ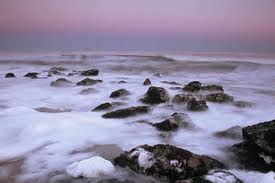 When I first found Sonya, I was struggling with my resurfacing eczema from years ago.  I knew that it was a deeper issue this time around I had to face and would only be able to do so by seeking help from a professional.  When I first started on homeopathy treatments with Sonya, I was hesitant because my eczema was flaring up with such extremity and unbearable at times. Sonya was extremely supportive and hopeful with the treatment and was always with an encouraging response to keep me focused on my path.  So after a few slips by taking some allopathic medicine which did not help to ease my suffering, I trusted Sonya and marched forward with my homeopathy treatment.
Surprisingly, the unbearable flare ups began to lighten up and I finally began to see improvement of my eczema.  I continued with the treatment dosages while checking in with Sonya frequently to ensure my dosages were being adjusted accordingly with my healing progress.  During treatment, extremely important personal relationships from my past which I discovered were directly linked to my eczema from my younger years – began to reappear in my life as my eczema was healing.  What an amazing affirmation of my healing journey!  Today, I continue to use Sonya's homeopathic treatment care and to observe the corresponding changes in my personal life to my healing."
~ Elfina
Vancouver, BC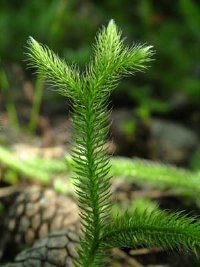 Several months ago, eczema had randomly developed all over my neck and face.  I was tired of suffering from the itch, burning and misery.  Although I had never seen a classically-trained homeopath before, I have been using homeopathic products for years.  The consultation with Sonya helped me to realize that health issues go far deeper than the issues themselves, but actually point to your emotional and mental well-being.  Through our discussions, I came to further see the connection between spirit, mind and the body.  Sonya found a suitable remedy and it has helped me immensely.  It did take some time to find the right dosage and frequency that worked for my skin as I had some flare-ups in the beginning.  My skin is much smoother and clearer now and I feel great.
Eventually, I turned to homeopathy again as my little boy's digestive problems became unbearably worrisome.  My son had always had problems with his digestive health since birth.  By the time he was 10 months old, the constipation had gotten to the point where we had to give him prune puree at least three times a day.  Even then, he had a lot of discomfort with each bowel movement.  He often fussed, whined and cried when passing stool.  It worried us greatly and we didn't know what more to do as we didn't want to resort to laxatives or any type of substance that would create a dependancy.  To my surprise, I learned that homeopathy can be used to treat constipation.  At first, it was very difficult for us as finding the right dosage and frequency of the remedy, which meant some extremely uncomfortable bowel movements with crying and long moments of waiting for stool to pass.  As parents, we were desperate to get our son out of his misery and things just couldn't get better fast enough.  Sonya told us that things had to get worse before they could get better.  After several bumpy weeks, we were finally able to decrease our son's intake of prunes from 3 times a day to 2 times a day, then from 2 times a day to once a day and finally, there wasn't a need for him to eat prunes anymore.  What he ate also didn't seem to affect the number and frequency of bowel movements like it did in the past.  We couldn't be happier. Approximately two months after the initial consultation, our son was passing smooth bowel movements a couple of times a day without any stress and sometimes, we didn't even know he had!  We are grateful that homeopathy has been able to effectively address our son's constipation.
Rosanne
Vancouver, BC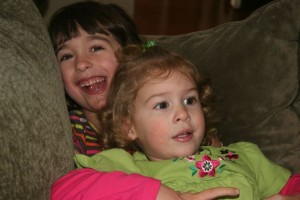 Thursday, September 2nd I found myself viewing videos posted on littlemountainhomeopathy.com of autistic children that mirrored our 5 year old little girl, Olive.  I was in tears to think of the possible cures found by homeopathic remedies that were helping thousands of children diagnosed with Autism. I immediately called Sonya Mcleod, BA, DCH (Dr Sonya is how she is addressed in our home) and asked if she would visit with my little girl.  The family drove in to Vancouver from Port Moody (even with skeptical Dad) and sat with Sonya for 2 hours, she took notes, asked numerous questions and basically studied Olive during our visit.  Within 2 weeks Olive was on her first dose of "Remedy" and within 3 days I saw remarkable effects.
Olive is a happy, well-behaved, fun-loving little girl but it was her awareness …her inability to read facial expressions, communicate verbally, understand reasoning that came easy to her 2 year old little sister, that hindered her.  She would have tantrums of frustration when she wasn't able to get her point across or ask for what she needed.  She couldn't participate without the support of an aide in Preschool, sitting in circle-time was far too overwhelming for her, trying to communicate the need to use the bathroom without words was devastating.  I would keep sending her to school wondering if she would ever know why I would keep taking her there.
Olive is now in a regular Kindergarten program and loves to go to school, she beams from ear to ear when I talk about school and the friends she sees everyday.  Her language is maturing, like a 15 month old learning all her new words.  She has mastered the "potty" at home and at school.  Sits during story time, music and library (activities at school).  Makes eye contact with all her peers at school and consistently asks different children to participate in an activity with her.  Plays pretend play, engages in activities her sister initiates, sings along with familiar songs, hugs friends and family hello when they visit and the most recent accomplishment is mastering the PEC system of communication (something we have been trying since she was 30 months old!!!)
Olive is not cured but the differences that Sonya Mcleod's homeopathic remedies have created in Olive's life are worth more than words can describe.  We look forward to new changes in Olive everyday and seeing her potential in the future.
THANK YOU Dr Sonya!!!!
Emma Charbonneau (Olive's Mum)
Port Moody, BC
I began seeing Sonya after a recommendation from a co-worker (she takes her baby daughter to her). I have had severe, yet unexplainable digestive and gastrointestinal problems for well over a decade – and I'm only 25!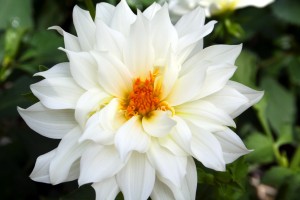 After countless tests from countless doctors, I had nearly given up. I went to see her, and my first appointment was nearly three hours long. She talked to me about everything related – and unrelated – to my symptoms. She started me on my first remedy shortly after, and I was astounded at the positive changes I saw. After nearly half of my life, I was able to eat again without fear of…well, anything! I can say with confidence that Sonya and her homeopathy has changed my life for the better.
Also, to all you haters out there – I am a woman of science before most things. I do NOT believe in placebos. Sonya's remedies really do work, and I recommend her every chance I get. Thank you again!
Kelly Aarons
Burnaby, BC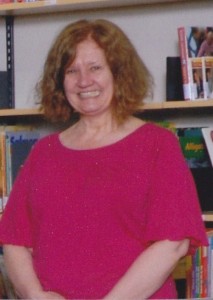 After 60 years of suffering with allergies and asthma, I have relief. Over the years I have taken various antihistamines with limited, unreliable results. Recently I decided to try homeopathic medicine with practitioner Sonya McLeod. First she recorded a thorough medical history, then prescribed a homeopathic remedy. During the cottonwood season, my nose dripped, I sneezed, coughed, and my throat and ears itched. I took the remedy and had immediate relief. Now I take a remedy as needed, to maintain and healthy respiratory system.
I found Sonya to be a professional, empathetic and effective homeopathic practitioner. I highly recommend her to anyone seeking a homeopathic practitioner.
Sincerely,
Diane Smith
Burnaby, BC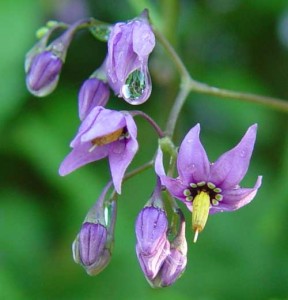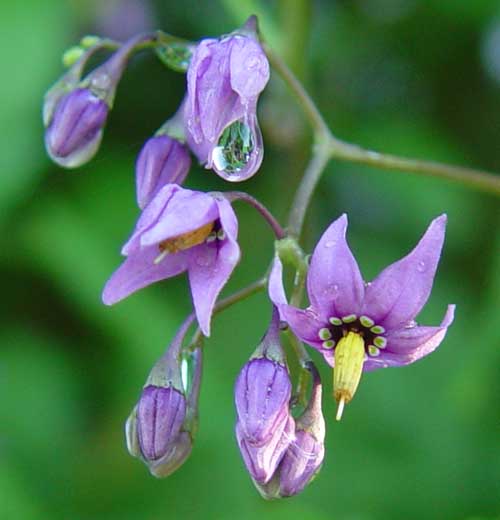 My 3 year old son entered a very trying period where he was very easily frustrated and flying into rages for no apparent reason.  I took him to Little Mountain Homeopathy where we met with Sonya and had a very thorough conversation about his personality, likes, dislikes, symptoms, etc.  Within a couple of weeks of taking the recommended remedy my son became much more even tempered. He no longer flies into rages nor has temper tantrums and seems much more content.
Sonya was able to discern that my son had an emotionally challenging period a few months earlier and that he needed a supportive remedy to help him get back on track.
I wouldn't hesitate to take my son back to Little Mountain Homeopathy should something else come up. I was impressed with his care and the change in his behaviour.
thanks,
Sandy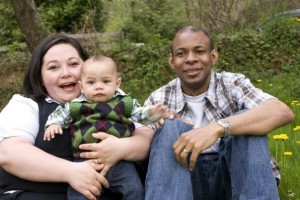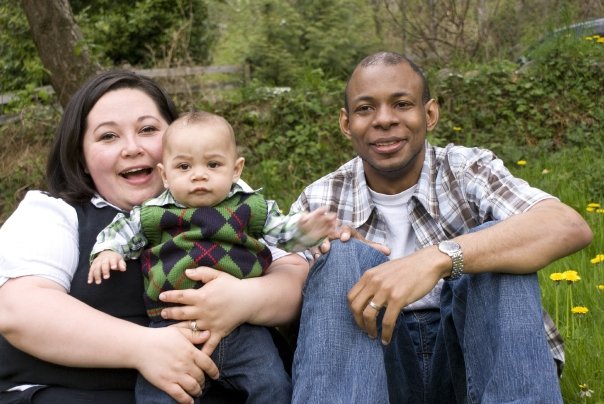 My son at 1.5 months got quite a bad cold, Sonya was able to assess my son and provide us with 2 homeopathic remedies to help with the coughing fits and the congestion our son was experiencing. Almost immediately we saw results- the 45 min coughing fits stopped.
Upon getting his first set of shots, we noticed our son having quite a reaction to them. Immediately we called Sonya, to have her recommend a remedy. Within hours, we found that his cry was back to normal and so was he.
A few months later our son started his teething phase, waking up every half hour through the night (after we had finally got him sleeping through the night). Sonya assessed our son and recommended another homeopathic remedy. Upon treating him with the new remedy, he now has his typical nights, getting up only for a feed. The remedy has been able to soothe our son, providing him with a safe form of relief.
I have been EXTREMELY happy with Sonya, and her treatment of our son. I have been able to trust her in her judgement. She has provided us with a safe alternative to everything else on the market. I would highly recommend Sonya from Little Mountain Homeopathy to any new mom, any parents or specifically anyone who is interested in alternative treatments that are safe and effective.
Sharon & Johnathan Smith ( & baby Nateo)
Burnaby, BC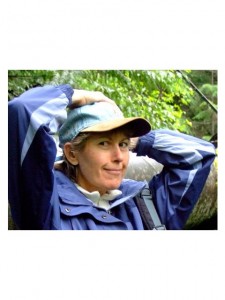 In January of 2010, I was struggling with deep personal issues as well as health issues. Over the past 5 years, with constant stress and strain, I  developed eczema which spread from my forehead over my entire face, I was gaunt and haggard and could barely look at myself in the mirror.
My first appointment with Sonya was at least 2 hours. She listened to my story, gave me the space to cry and talk over my frustrations,  yet, continuously brought me back to  focusing on the underlying emotional patterns that were emerging.
The remedy she chose for me was  effective. I could feel the emotional patterns surfacing and then being released.   Getting the dosage just right took some time. My skin would flare up and then calm down. Sonya followed up regularly on the phone, she worked with me to find the right dosage and frequency, encouraged me to continue with other healing modalities, and gave me great support to move through my challenges.
Six months later the skin on my face is almost clear, my emotional patterns have calmed.   I had to make major changes in my life, and the results have been wonderful.
Thanks Sonya for all your caring help and professionalism on my journey.
Alannah  Jantzen
Sunshine Coast, BC
Just over a year ago a very good friend turned me onto homeopathy.  My husband and two daughters have since embraced the discipline as a supplement to traditional healthcare.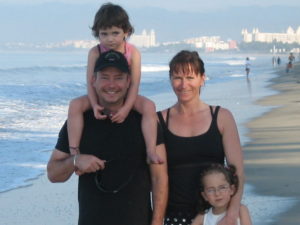 My 6 year old daughter has been under Sonya's homeopathy care for almost a year, and while she is basically in good health, I had a few concerns I wanted to help her with.  Periodically she would get dry skin blotches in odd spots.  Clearly her body was negatively reacting to something in her environment, but we couldn't figure out what it was.  Since her first remedy Makenna's dry skin blotches have not returned.
Another concern and why we turned to homeopathy was to help her confidence, to help her acknowledge that life is full of changes and that's OK.  She began her Kindergarten year as a scared, cautious, quiet observer and within a few short months her self-confidence and self-esteem grew in spades.  With her confidence came a desire to try to conquer challenges at school, at the playground, and at home.  Previously any failed attempt would leave her upset and distraught and she'd just quit.  Now she fights on with determination at her given conquest.  It is so rewarding to watch her struggle through her challenges rather than give up on them.
I see such a 'balance' in my oldest daughter now, and much of this I attribute to homeopathy.
Thank you Sonya.
Regards,
Connie Baechler & Family
Vancouver, BC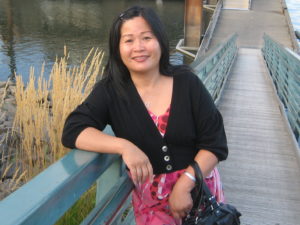 I found Sonya to be very professional, passionate,informative and knowledgeable with her practice in Homeopathic Medicine. She helped me to identify and solve the problems that have bothered me for years.  I would highly recommend Sonya to anyone who wants a fresh, natural approach to health issues.
Shannon Li
Vancouver, BC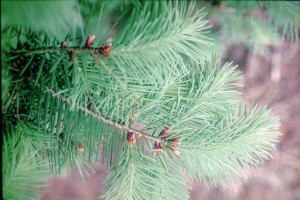 In my recent experience of homeopathic treatment with Sonya, I was treated with a remedy that supported me physically and emotionally through a transitional period of my life.  With her intuitive questioning and listening , her ability to create and hold a container of safety and confidentiality, I feel held in the hands of a capable and intelligent healer.
Laura
Read More Testimonials
Click here to read Weight Loss Testimonials for the Metabolic Balance Program at Little Mountain Homeopathy
Click here to read Homeoprophylaxis Testimonials for Little Mountain Homeopathy
(Visited 66 times, 15 visits today)