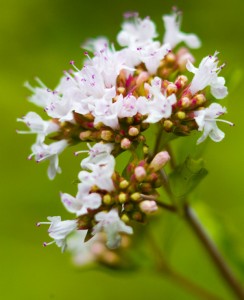 A visit to the naturopath will, more often than not, lead to a diagnosis of candida overgrowth. Candida, a type of yeast, exists even in a perfectly healthy digestive tract. A digestive system that is out of balance will be vulnerable to candida overgrowth.
Naturopaths will say that a person needs to "kill" the candida overgrowth by taking excessive amounts of oregano oil, grapefruit extract, and/or pau d'arco. They will recommend severely restrictive diets in order the "starve" the candida.
Homeopaths, on the other hand, take a much more holistic approach to the problem. We treat the root cause of the problem by detoxing and healing the digestive tract. Once the digestion is healed, the candida will be brought into balance within your digestive tract. A healthy and sensible diet and lifestyle is also recommended but not required.
The homeopath will first take a complete inventory of your symptoms, as well as your complete health history. Symptoms which may not be directly related to the candida will also be investigated, as we are treating the whole person, not just the candida overgrowth.
Case Examples of the Homeopathic Treatment of Candida Overgrowth by by Tamara Der-Ohanian, DSHM
Case history #1 'Fascist' was how Eleanor referred to the prolific occupants of her intestines. The 44-year-old history teacher had been suffering with fatigue, constipation, insomnia and recurring vaginal yeast infections for 3 years when she sought homeopathic treatment. She had tried the strict candida dieting, which had temporarily improved her energy levels, but was unable to stick to it for long periods. The initial consultation revealed a long history of 'tetracycline' use for acne. The acne was under control, but Eleanor had not been well since the antibiotics. Two doses of homeopathic China Officinalis, over a period of 6 weeks, eliminated her insomnia, yeast infections and improved her constipation by 50%. The 6-month homeopathic treatment combined with probiotic supplements restored Eleanor's vitality.
Case history #2 "It's nothing! It will go away!"; is what Maria's medical doctor told her when she complained of severe abdominal pain, excessive gas and bloating, and constipation alternating with diarrhea. Maria had gone to several specialists, enduring several blood, urine and kidney tests, as well as colonoscopy and cystoscopy, all of which showed 'normal' results. After 8 years of suffering, her intestines had stopped functioning properly and her peristaltic action was very weak. Everything Maria ate produced gas causing her great discomfort. To avoid embarrassing situations with gas, and diminish her numerous false signals to have bowel movements, Maria would not eat all day. When I started treating Maria 5 years ago, I was unaware of her diagnosis. After careful examination of her medical history and specific symptoms, I prescribed Sepia 12C daily. In a matter of days the gas and bloating had diminished noticeably. After 2 months, the abdominal pains disappeared completely, and one year later Maria had regained 75% of her bowel functioning. Two years of homeopathic treatment, a healthy diet, and probiotic supplements awarded Maria optimal health.
(Visited 41 times, 9 visits today)