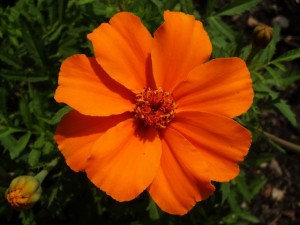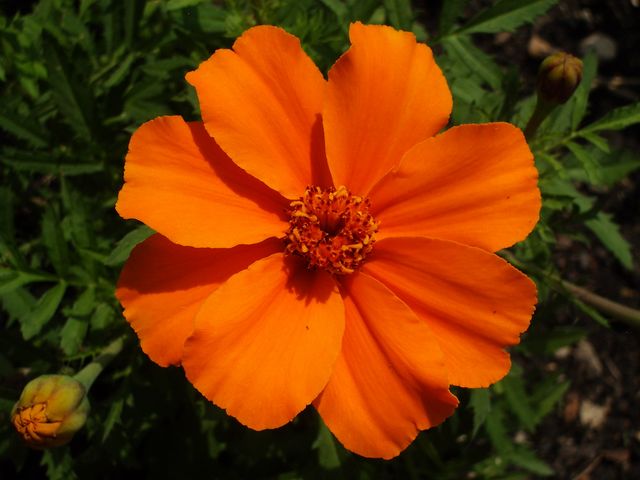 Natural treatment of depression  with no drug side effects or creation of drug dependency. Our medicines work together with and can be taken along with standard pharmaceutical medications. Our medicines are safe, non-toxic, and gentle on the body. Homeopathy is effective for treating all types of depression, including postpartum depression, seasonal affective disorder (SAD) and suicidal depression.
Studies Prove that Homeopathy is Effective for the Treatment of Depression
Davidson JRT, Morrison RM, Shore J, Davidson RT, Bedayn G. "Homeopathic Treatment of Depression and Anxiety." Alternative Therapies, 3, 1, January 1997, 46-49.
In this trial, 12 subjects suffering from major depression, social phobia or panic disorder, were treated for 7 to 80 weeks with individually prescribed homoeopathic remedies and assessed on a clinical global improvement scale (CGIS) or self-rated SCL-90 scale and the Social Phobia Scale (SPS). Subjects were given homoeopathic treatment either because they asked for it directly or because conventional treatment had been unsuccessful. The overall response rates for homoeopathy were 58% on the CGIS and 50% on the SCL-90 and SPS.
Witt C, Keil T, Selim D, Roll S, Vance W, Wegscheider K, Willich SN. "Outcome and costs of homoeopathic and conventional treatment strategies: a comparative cohort study in patients with chronic disorders." Complement Ther Med. 2005 Jun;13(2):79-86.
This cohort study, carried out in Germany, examined the outcomes of homeopathic treatment compared to the orthodox medical treatment of 493 people suffering from a range of chronic illnesses including headache, lower back pain, insomnia, depression, bronchial asthma, atopic dermatitis and allergic rhinitis. The patients' assessments, taken at 6 months and 12 months from the beginning of the treatment, found that homeopathy provided a greater level of improvement in their illnesses than orthodox medical intervention. This difference appeared to be more pronounced in children than in adults. In regard to the cost of each type of therapy, this study showed these costs to be similar to each other.
Spence DS, Thompson EA, Barron SJ. "Homeopathic treatment for chronic disease: a 6-year, university-hospital outpatient observational study." J Altern Complement Med. 2005 Oct;11(5):793-8.
Over 6,500 consecutive patients took part in the study, published in the latest issue of the international, peer-reviewed Journal of Alternative and Complementary Medicine. A wide range of chronic diseases were treated including eczema, asthma, migraine, irritable bowel syndrome, menopause, arthritis, depression and chronic fatigue syndrome. The most marked improvements were seen in children – 89% of under 16s with asthma reported improvement and 75% felt 'better' or 'much better', as did 68% of eczema patients under 16.
Dr David Spence, Clinical Director and Consultant Physician at Bristol Homeopathic Hospital and Chairman of the British Homeopathic Association, a co-author of the study, says: "These results clearly demonstrate the value of homeopathy in the NHS. This is a very large number of patients with conditions that are difficult to treat successfully with conventional medicine. "One of the criticisms levelled at homeopathy is that it only works because of the length of the consultation. But in fact the appointment times at Bristol Homeopathic Hospital are very similar to those for other specialties at United Bristol Healthcare NHS Trust such as rheumatology, neurology and respiratory medicine and are substantially less than for psychiatry."
All the patients were referred by their GP or hospital specialist and many had tried conventional treatment first without success. Commenting on the study, the Editor-in-Chief of the Journal of Alternative and Complementary Medicine, Dr Kim Jobst said: "These are response rates with which any orthodox NHS medical health provider or pharmaceutical company would be justly pleased."
The study, which is the largest consecutive homeopathic clinical series ever reported, echoes findings from Tunbridge Wells Homeopathic Hospital in 2000, where 74% of 1372 patients reported a positive result from homeopathic treatment, and similarly at Liverpool Department of Homeopathic Medicine in 2001, where 76% of 1100 patients reported an improvement of their condition.
By Sonya McLeod
Google Plus Author Profile Page