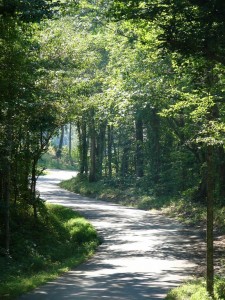 Yes, I need to see you (or your child) for a follow-up approximately 6 weeks after the initial consultation. The follow-up lasts about 45 minutes for adults and about 35 minutes for teens and children. I need to do regular follow-ups in order to determine whether the remedy needs to be repeated or adjusted. Once we have you on a good remedy, it will not be necessary to book follow-ups as often; follow-up intervals lengthen to every 2 months, then every 3 months, and so on. Since homeopathy is so individual, I will always assess a follow-up schedule that suits your needs.
I do recommend, for new clients, to try at least one initial consultation and 2 follow-ups, as often a few months' time must be devoted to treatment before we see results. My aim is not to make you dependent. Rather, I see myself as an equal partner in your healing journey. I am also more than happy to inform you of any books or other educational tools that will help you become more resourceful and independent with your own healing.
But nothing has changed since I saw you for the initial consultation. Do I still need to do a follow-up?
Yes, follow-ups are necessary and important to do in these cases. With some people it can often take several months before there is any noticeable response to homeopathy. I find this is especially the case when clients present with health problems of many years duration. I also find that in many cases, more severe health problems can take more time to heal and respond to homeopathy. This is the reason that I recommend doing at least 2 follow-ups, so that there is adequate time to determine whether homeopathy is right for you.