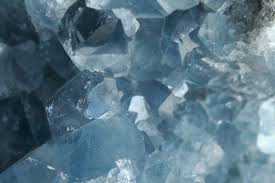 ~ Disowning One's Demons/Shadow Side ~ Deep Festering Wounds ~
~ Judged and Judges Others Unfairly ~ Self-Expression Shut Down ~
Core Essence: I am an Angel and they are all Devils
Remedy Nucleus
Physically and mentally unconscious; headache/migraine
Deep festering physical and emotional wounds
Unfair judgements; judges others and oneself
Throat chakra affinity; cannot communicate one's truth
Projects & cannot accept shadow side; demonizes others
Click here to read the full text: The Homeopathic Trituration Proving of Angelite (Blue Anhydrite)
Summary of the Homeopathic Proving of Angelite
Physical Affinities
HEAD
THROAT
Extremities (esp. KNEES/ANKLES)
Skin (esp. INFECTED ERUPTIONS/WOUNDS)
Intestines
Modalities
Desires
To be alone
Meditation
Music/Singing
Religious/Biblical Hymns/Passages
Poetry
Food (esp. eggs)
Water (thirsty)
Animals/pets
Deep, meaningful connections & conversations
Deep communication beyond words
Aversion
Authority
Contradiction
Idle chit chat
Shallow connections
Worse
Overheating
Chill
3 or 4am (waking/anxiety)
Night
When judged
When voice is suppressed/shut down
Better
Speaking one's truth
Feeling heard
In a community of like-minded people
Artistic expression (singing, poetry, etc.)
Breathing deeply
Causation
Abuse
Being Judged
Domination
Neglect
Grief/Death of a loved one
Miasm
Leprosy
Compare
The Lacs/Mammal Remedies, Carcinosin, Staphysagria, Leprominum, Anacardium, Lachesis, Natrum Muriaticum, Ignatia, Scarlet Macaw
Main Remedy Themes of Angelite
Separation of the Opposites. The Split. Dualities. Extremes. (Examples: Good/Evil, Angel/Devil. Light/Dark, Chill/Overheating, Truth/Lies, Men/Women, etc.)
All remedies have opposites and dualities but the polarities are very extreme in this remedy. This could be a remedy for alternating states of mind and moods; for extreme physical and emotional highs and extreme lows. Energy tends to be quite low during the day with sleepiness, then at night there tends to be too much energy and jitteriness with sleeplessness. Physical as well as emotional symptoms are extreme, and tend to come and go very suddenly. There is a complete lack of integration in this remedy that is quite striking. A client needing this remedy tends to see things in black and white; people are either evil or good, things are either true or false, etc.  There is no balance or in between, no grey areas.
Extreme, Intense Emotional States
Very intense emotional states are experienced in this remedy. Emotional states are so sudden and so intense that they can lead to tantrums or emotional meltdowns. There can be intense depression, despair or sadness with weeping, as well as intense anger and rage. There was a tendency to isolate oneself due to one's emotional state of mind and also a desire to breathe deeply and/or meditate.  A feeling of guilt and blaming oneself often accompanied the emotional state. There was also a tendency for anxiety, for obsessing or worrying over things, often worse at night. Provers experienced feelings of extreme fear, terror, and panic.
Religious Affections. Biblical Imagery.
Biblical and religious imagery and figures are quite prevalent in this remedy. Demons and devils were featured in the dreams of most of the provers. The theme of angels also came up many times. Biblical hymns and poems and quotes and passages from the bible were also a theme. Jesus and the idea of crucifixion came up, as well as his mother Mary. Heaven and hell is also a theme in the proving.
Somebody needing this remedy could use passages from the bible or religious dogma to justify their intolerance towards others who think or believe differently. They might also suffer from religious guilt or they may have abandoned the church because the authorities judged them and silenced them if they expressed a viewpoint that differed from what they believed. Because of their aversion to herd mentality, they are more likely to be a member of a smaller fringe religious organization such as the Jehovah's Witnesses rather than a larger organization such as the Catholic Church. Or, more likely, they have spiritual beliefs and enjoy reading religious literature, although they wouldn't consider themselves to be a member of any specific religious organization.
Demonizing Others. Disowning the Shadow. Not Wanting to Face the Dark Parts of Life.
"Filling the conscious mind with ideal conceptions is a characteristic of Western theosophy, but not the confrontation with the shadow and the world of darkness. One does not become enlightened by imagining figures of light, but by making the darkness conscious."
– Carl Jung, "The Philosophical Tree" (1945). In CW 13: Alchemical Studies. P.335
Someone needing this remedy would have an imbalance in their personality, seeing themselves as fundamentally good; and will tend to project onto other people the qualities that they have disowned (their shadow qualities) and labelled as evil. They have a tendency to demonize other people. They may disown their shadow side completely, refusing to believe that the qualities they label as "evil" are a part of them too, because the potential for evil and for committing terrible atrocities is a scary potential that is shared by all humanity, given the right circumstances (e.g. Germans during World War 2). They may even go as far as to label others with these shadow qualities as aliens, not human, Archons, or lizard people. Or they can dehumanize these people with the qualities they don't like (the qualities they disown in themselves) by calling them psychopaths or sociopaths. This might be a good remedy for New Agers, followers of David Icke, or alien conspiracy theorists. They may judge qualities in other people, refusing to realize that others are only reflecting back a part of themselves that they don't want to see. They find it hard to face and understand the fact that the potential for evil is inside them.
Somebody needing this remedy would also have a tendency to try to protect themselves from experiencing anything dark or negative. They might believe that life should be a fairy tale and that one day we will all live happily ever after. They don't understand that darkness is just a part of life and without experiencing the darkness we cannot truly be whole or have compassion for other people. For example, instead of recognizing death as just another phenomenon, they will label it as bad and will try to avoid encountering it at all costs (they may have a fear of death).
Judged Unfairly. Judges Others. Judges Oneself. Feels Guilty.
Healed Aspect: Without Judgement. Practicing Compassion and Forgiveness. 
People needing this remedy have been wounded because they were judged unfairly, which makes them angry and irritated.  Judging somebody superficially without acknowledging their perspective can be very painful and wounding. They also tend to judge themselves harshly, and/or internalize the judgements of others, which leads to a feeling of guilt. In turn, they can also judge others for being different from them and not seeing things the way they do, which causes them to feel separate and isolated. They tend to judge others for having the negative shadow qualities that they refuse to see in themselves. For example, they cannot understand people who like martial arts or kickboxing because it's violent, and violence is something that they have labelled "wrong" and "bad." These people tend to take a defensive attitude with other people because they are afraid of being wounded further by judgements; which may take the form of removing themselves from others' company, not revealing their true selves to others (stifling their truth/voice), or judging others in order to deflect the unwanted attention onto somebody else.
This remedy may be suitable for a celebrity such as a child star or one-hit wonder who may have known fame in the past but like a fallen hero has fallen off their pedestal and was judged harshly by the public and/or media.
The healed aspect of this remedy would be compassion and forgiveness of oneself and of others. Take responsibility for any wrongdoing, but don't hold onto the guilt or regret. We all see things from a unique perspective and we have to respect those differences. To heal, the client must first acknowledge their wound and then forgive the people who judged him/her unfairly, because they were unconscious of how their judgements wounded the client. Recognize that even though we are all different, we are all just reflections of the different aspects of the whole of humanity. The client would gain the ability to laugh at him/herself and at certain situations without judgement and without taking life too seriously.
"Truth" vs. "Lies." Self-Righteousness. Dogma. Difficult to Relate with Others' Perspectives
A person needing this remedy may be bothered by the "lies" of others and may feel that they are one of the few who know the "truth" of things. They may have an air of self-righteousness and will take the moral high ground. They may feel themselves to be separate from others and they judge others, because other people don't see things their way, and because others have judged them in the past. They often disagree with how others see the world and can't relate with them. They can have trouble empathizing and relating with other people because they haven't had the same experiences as others have. They judge other people as "wrong' because of they were judged unfairly in the past by others. Judging others is a way for them to separate themselves off and thus protect themselves from other people and their judgements. The people they label as "liars" are the people with shadow qualities that they don't want to acknowledge in themselves.
A client who experiences the healed aspect of this remedy realizes that "truth" is relative and depends on the person's perspective, life experience, and knowledge. Gender can also impact perspective as well, whether it's learned or whether it's the hormonal difference; a transgendered person has an especially unique perspective because they perceive that they are trapped in the wrong body. Truth is hard to pin down, it's always changing. What's "true" for you is not necessarily true for me. Everybody has a unique individual perspective of reality. Just because you don't see things the way they do doesn't mean someone's beliefs are not "real" or "true." Realizing this will help the client develop respect, empathy and compassion for others.
Aversion to Herd Mentality. Not Going along with the Crowd/Group. Aversion to Authority.
Somebody needing this remedy is not inclined to just go along with the crowd and has an aversion to herd mentality. They have been judged and wounded by parents and/or other authority figures such as religious organizations or the scientific community, and therefore are not that trusting of authority. They tend to be independent thinkers, which also tends to contribute to their feeling of isolation from others if they are in an imbalanced state.
This remedy may be best suited for somebody who lives outside of the norms of society. For example, they may be a homeopath, a political activist, live off-grid, or live in an alternative sustainable community.  For example, the Unibomber is an extreme example of somebody who would have benefited from this remedy.
Yes, one's unique perspective has value, and needs to be expressed, but that must be balanced with the spirit of cooperation and connection with others. In the healed state of this remedy, the client would be motivated to find a group, however small, of like-minded people, a small community where they could express and share their views freely.
Leprosy Miasm. Sense of Isolation & Disconnection.
 The odd one out of the group. Feeling left out, in disagreement with the group. Refusing to work cooperatively within the group, attached to one's individuality; they may rather want to work competitively rather than along with others. Feeling alone, not feeling connected with the community. At some point in their lives, they were judged, and they reacted by disconnecting with other people. In turn, they judge others, and refuse to empathize with and see the others' points of view.
 Technology can connect us with others yet often the connections are superficial, which heightens the feeling of isolation.
In the cured state of this remedy, the client realizes that by nature, we are all connected, and it's an illusion to think that we exist in isolation from each other.  They would learn to work cooperatively instead of competitively with others. Of course they would want to engage in and seek out meaningful, genuine, deep relationships and it would be healthy for them to disconnect or distance themselves from relationships that don't meet that criteria. They would realize that potential helpers ("angels") and caring friends are all around them and all it takes is a shift in perspective and the realization that helpers are there in order to find them. S/he would realize that love literally is present and surrounding them all the time, they just need to see and recognize that.
Difficult Communication. Difficulty with Voicing One's Truth. Silenced. Shut Down/Repressed Voice.
A person needing this remedy may have difficulty with speaking their truth. They may only be saying what others want to hear. They may try to "sugar coat" things in order to protect themselves from others' reaction. Or they may repress their point of view completely and avoid speaking at all. A person needing this remedy may have low confidence and self-worth, perhaps stemming from a history of abuse, neglect and/or being judged. Authorities or other people in their lives may have told them their ideas were wrong, or punished them ("shut them down") for not being in agreement with them, leading to the suppression and repression of their voice. They don't feel safe voicing their opinions around people who have shut them down or around the authorities, because they are scared of being judged, shunned or removed from the group/community.  Yet they do long for deep communication, whether it be verbal or non-verbal (e.g. through art).
Difficult/impossible communication was also experienced by provers in the form of cell phone calls getting cut off, or of cell phone calls or texts going to an unintended recipient during the proving.
The healed state of this remedy is speaking with honesty and integrity from one's unique point of view, in a forceful yet kind way, which fosters better connections and communication with others. This remedy gives the client the confidence to speak their truth to others.
This remedy could also help the client with non-verbal communication, for example communicating with animals or people non-verbally, even telepathically. Taking the remedy will help foster in the client an ability to communicate on a deeper level, and not just talk on the surface level or make idle chit chat.
Animals. Animal Communication. Non-Verbal Communication.
Animals were a huge theme during the trituration as well as in the dreams of the provers. Provers' pets were affected by the remedy. There was the theme of seeing animals as intelligent, sentient beings who can communicate with each other as well as with us, maybe even telepathically. A person who needs this remedy could be a vegetarian who is acutely aware of animal suffering and feels compassionate towards them.
In its healed state, this remedy may help one to learn from animals about non-verbal communication, about communicating on a deeper more meaningful level beyond words. Babies were also a theme during the proving and they communicate non-verbally as well.
Specific animals that came up during the proving were: Pigs, Cats, Dogs, (Killing) Spiders and Birds.
The Arts. Music, Singing.
The theme of music came out strongly during the proving. There is a desire or increased ability to express and communicate authentically through art, singing, poetry and music. This remedy has a special affinity for all types of music; especially songs by the Beatles, and religious hymns.
The Wounded Inner Child. Not Protecting Children.
 The theme of the wounded/abused (inner) child came up many times in the proving, sometimes in a most disturbing way. Many of the dreams were about children in danger. The theme of not protecting children (neglect) and the consequences of that came up during the trituration. In their dreams, provers were saving and protecting children; for example, covering them with blankets to keep them safe. The Presentchild modality, which is mainly centred around healing one's own inner child, was a theme.
Deep Festering Wounds. Ailments from Abuse and/or Being Judged.
"The foundation of all mental illness is the unwillingness to experience legitimate suffering"
"God enters through the wound"
– Carl Jung
This is a very deep and powerful remedy that has the power to heal deep wounds of all kinds, whether they be physical, emotional, or both. This remedy has the ability to open up unresolved past wounds, giving the client the opportunity to resolve and heal them fully. Acting similarly to a volcano, the remedy has the ability to bring the festering wound to the surface from deep within the psyche. Though most people are unconscious of what they are doing when they judge people, the act of judging or being judged has the power to silence and wound others deeply.
This remedy is not recommended for clients who are unwilling to or not ready to "go deep" within themselves. Confronting the wounded inner child could be a scary, ugly, and difficult to look at, and a potentially damaging experience for some, though there is also potential for profound healing if the client is truly ready.
This remedy is also indicated for many types of infected wounds and/or deep physical wounds such as bone infections; and deep infected skin eruptions such as cystic acne or discolored skin ulcerations that time a long time to heal.
Fire, Volcanos, Eruptions, Burning, Rage, Boiling Over, Demons/Devils/Ghosts, Hot Burning Flames
 "The change of character brought about by the uprush of collective forces is amazing. A gentle and reasonable being can be transformed into a maniac or a savage beast. One is always inclined to lay the blame on external circumstances, but nothing could explode in us if it had not been there. As a matter of fact, we are constantly living on the edge of a volcano, and there is, so far as we know, no way of protecting ourselves from a possible outburst that will destroy everybody within reach. It is certainly a good thing to preach reason and common sense, but what if you have a lunatic asylum for an audience or a crowd in a collective frenzy? There is not much difference between them because the madman and the mob are both moved by impersonal, overwhelming forces."
– Carl Jung, "Psychology and Religion" (1938). In CW 11: Psychology and Religion: West and East. P.25
Some of this imagery overlaps with other themes in the proving. In the unhealed state of this remedy, these fiery, volcanic themes might play out mainly in their dreams, which might be full of dark creatures such as ghosts, devils and demons. Skin "eruptions" come from deep within, very slow to heal. The headaches are often characterized by burning pain; burning and hellfire was often a theme in the dreams. They also tend to have a temper, and can get angry and irritated when they feel judged. But, for the most part, they keep their rage unconscious, suppressed and under control.
In the healed or healing state of this remedy, the unconscious would be made conscious, as it erupts from the depths (the unconscious) to the surface (consciousness). They would face and accept their demons and their shadow side, and festering wounds would be examined and allowed to fully heal. They will find their true voice, which they kept hidden in order to protect themselves, and will start to form deep, meaningful relationships.
Brokenness: Repair (Healing) or Beyond Repair/Death
Tied to the idea of woundedness is the theme of brokenness and repair in this proving. Cars broke down and malfunctioned. Shoes, cell phones and computers were in need of repair, or had to be replaced if repair was no longer possible.  Repair is of course preferable to replacement, but sometimes the defect/wound is beyond repair and thus death is inevitable.
Mineral Themes. Collapse/Breakdown
Again, continuing with the theme of woundedness and brokenness is the idea of collapse in this proving. Dreams of houses and walls collapsing. Bones demineralized. Knees became weak and could not hold provers' weight.
Physically & Mentally Unconscious. Sleepiness, Laziness, Cannot be Rushed. Ungrounded. Headache.
The client is unconscious on the physical plane, with symptoms of sleepiness, disorientation, feeling zoned out, dizzy, feeling lazy, forgetful, misplacing things, feels ungrounded, feels discombobulated, with a sense of amnesia; and symbolically there are dreams of beheadings ("losing one's head"). A person needing this remedy would operate at a slow pace and cannot be rushed. There is also a marked affinity for the head with headaches or migraines, which come very suddenly and are quite intense.
Fearful & Terrified of Owning One's Strength and Power
Healed Aspect: The Union of the Opposites. Owning the Shadow Brings Wholeness
"To confront a person with his shadow is to show him his own light. Once one has experienced a few times what it is like to stand judgingly between the opposites, one begins to understand what is meant by the self. Anyone who perceives his shadow and his light simultaneously sees himself from two sides and thus gets in the middle."
~Carl Jung; Good and Evil in Analytical Psychology; CW 10; Civilization in Transition; Page 872.
This person is somebody who is mentally unconscious of their shadow side i.e. their darkness, the evil or demon within them, their power, the "opposite" qualities that they have projected onto others. A person needing this remedy feels, partly because of the past wounds that they have experienced, that power and strength are "bad" and thus have disowned these qualities in themselves, projecting these shadow qualities in themselves onto other people. They have been cut off or split off from an essential part of themselves.
After taking this remedy, this client who has unconsciously disowned and projected their powerful "evil" shadow side onto others can reclaim these disowned traits and become more whole. They are now able to integrate these traits into their personality, thus taking a more active role in their life and in the world. They are able to voice their truth and unique perspective and are able to connect harmoniously with like-minded friends and members in their community in a more loving and meaningful way. They can become completely embodied in their full power. Thus, our "demons" are our greatest challenge in life, but they also bring us great potential for healing and for becoming more whole. In Jungian psychology, this process is called individuation, to bring into consciousness the unconscious (shadow) parts of oneself.
Useful as an Intercurrent to Accept the Shadow & Merge the Opposites
For a client who is willing to "go deep" and confront and integrate the shadow parts of him/herself, this remedy could be used as an intercurrent remedy. This remedy could act like a bridge for the client who truly awakens and realizes there is evil in the world (a client who has "taken the red pill") and thus inevitably starts to move away from the mainstream. This client would be confronting a lot of darkness in his/her waking life and/or would be having very dark dreams. This remedy could act like a catalyst, to help the client realize that the darkness he is projecting "out there" is actually a part of him/her. Like in the Matrix movie when Neo absorbs Agent Smith into himself, this remedy can help the client merge the opposites within him/herself and become more whole.
Other Remedy Themes, Dreams & Imagery
Dreams – Riding in vehicles: Cars, Chariots, Skidoos, Shopping carts.
Eye. Circles. Black hole. Vortex. Wholeness. Eggs
Colour: Light blue, turquoise, purple.
Summary of Main Physical Angelite Symptoms
The remedy has a marked affinity for the head, throat, extremities and skin. Deep wounds and/or eruptions are characteristic of this remedy, sometimes itching and usually slow to heal. All provers experienced headaches of various kinds that were quite intense; headaches are very characteristic of this remedy. Most provers experienced throat pain or irritation with mucus/postnasal drip. Extremity pains tended to have an affinity for the joints and affected mostly the knees and ankles. The digestion was also affected with a tendency to frequent large bowel movements as well as gas and bloating. In general, energy was quite low with a sleepy feeling, although provers tended to be quite anxious at night with easy waking.
List of Physical Angelite Symptoms
 Vertigo
Dizzy, lightheaded
Head
Intense Migraine/Headache. Cannot think properly.
Headache comes and goes suddenly
Head pain – Forehead, temple, heavy.
Headache – back of skull (occiput), top of head (crown).
Headache with pressure behind eyes.
Headache – burning pain, heat, sharp pain, dull pain, with pressure, throbbing, aching.
Migraine with nausea, vomiting.
Headache before period/menses
Eyes
Dryness
Burning
Nose
Nasal congestion.
Postnasal drip.
Sneezing.
Mouth
Tongue – swollen, soreness, inflamed, red.
 Throat
 Phlegm back of throat upon waking.
Throat pain, stinging.
Throat irritation.
Choking feeling. Easy choking.
Dryness.
Stomach
Thirst increased esp. at night
Hunger increased
Nausea
Abdomen
Bloating after eating
Abdominal cramping.
Pressing, stinging pain
Rectum
Constipation or Diarrhea.
Gas
Large, frequent bowel movements.
Bladder
Urination increased
Respiration
Feeling of suffocation
Desires and feels better when breathing deeply
Back
Neck, shoulder and upper back pain, tightness.
Extremities
SRP: Weak/unstable knee joint.
Leg pain
Pains – KNEES. Wrists. Feet. ANKLES. Heels. Arms
Fleeting pains
Arthritic, rheumatic pain
Wounds, skin eruptions
Sleep
Sleepiness during the day
Light, anxious sleep.
Waking at 3 or 4am.
Waking with anxiety, nervous tension.
Waking with perspiration, heat.
Waking with thirst
Perspiration
Increased, worse overheating
Skin
Painful cystic acne & deep skin eruptions, bumps.
Dark dirty looking discolored (blackish/bluish), desquamating eruptions.
Wounds/eruptions slow to heal.
Itching eruptions.
Oozing eruptions
Dry red itchy eczema.
Abscesses.
Festering wounds.
Eruptions/wounds have an affinity for the extremities.
Physical Generals
Suddenness and Intensity of Symptoms (headache, etc)
Sharp shooting/stitching pains.
Bone infections (osteomyelitis)
Angelite Remedy Nucleus
Physically and mentally unconscious; headache/migraine
Deep festering physical and emotional wounds
Unfair judgements; judges others and oneself
Throat chakra affinity; cannot communicate one's truth
Projects & cannot accept shadow side; demonizes others
(Visited 40 times, 12 visits today)