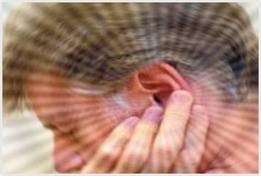 Tinnitus is a condition characterized by ringing, swishing, or other noises in the ear. It is often the symptom of an underlying condition such as hearing loss, ear injury, nerve damage, ear infections or circulatory system problems. Many pharmaceutical drugs can also cause or increase tinnitus.
Many cases of tinnitus have no identifiable pathological cause, and are thus difficult or impossible to treat by the standard medical system. Thus, in many cases, homeopathic treatment for tinnitus is superior to standard treatments, because homeopathic treatment is always symptom based rather than being based on a pathological diagnosis. Contact the clinic to book an appointment. 
"The Who" Rock Star Pete Townsend Says Homeopathy Helped for His Tinnitus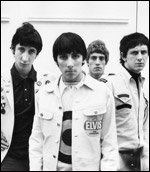 The Who's Pete Townshend has opened up about his ongoing battle with the hearing ailment Tinnitus. During an interview with David Letterman, the rocker says he has undergone some alternative remedies in recent years:
"Right now I don't have it badly. I have done quite a lot of new age medicine stuff to help me. And a homeopathic teacher, or a homeopathic doctor, helped me a lot with this, so I would recommend that."
Testimonials From Clients Who Were Successfully Treated for Tinnitus with Homeopathy
I visited Jack to deal with episodes of vertigo as well as chronic tinnitus (ringing in the ears). The vertigo was so bad I had trouble walking, would vomit and break out in a sweat. The ringing in my ears prevented me from tuning the guitar I loved to play. I could not make out voices from the TV and music on the radio sounded distorted. Jack took my full case and prescribed a homeopathic remedy. After only two doses, the noises in my ears stopped and I was able to tune my guitar again!. I no longer needed to turn up the TV or radio and I haven't had an episode of vertigo since.
Fernando
Toronto (Client of Jack Gagliardi, Classical Homeopath)
I have been using the medicine prescribed by Dr. Anil Nanduri for my tinnitis problem (ringing in the ear), asthma and skin conditions for the past year and I can vouch for the effectiveness of his treatment. My breathing problem is under much better control and I have had no more attacks. The most problematic issue of the constant ringing in my ear is completely resolved and my asthma and skin problems are very under control. I have been recommending Dr. Anil Nanduri to many of my Indian and English friends and colleagues.
Rohini G
London, U.K (Client of Dr. Nanduri, Classical Homeopath)
Homeopathy has been a life-changing experience for me.  It was at first life-saving, and ultimately, profoundly transformative.
Initially knowing nothing about homeopathy, I sought Dr. Gray's help as a last resort when all else had failed to help.   I had been diagnosed with Meniere's Disease, and for several years had been debilitated by symptoms of unrelenting severe vertigo, intense tinnitus, progressive hearing loss, severe head pressure and headaches, and a host of vague musculoskeletal problems.  Pharmaceutical interventions were becoming increasingly toxic and surgical procedures increasingly destructive.   Quality of life was very poor.  No longer able to function at home or work, I'd given up a rewarding career, completion of a doctoral program, active involvement as a parent and spouse, and nearly all activities.
The decision to seek Dr. Gray's help was not an easy one.  It meant managing my case cross-country at a time when I was extremely debilitated.  It was a leap of faith, but given that I had absolutely nothing to lose and everything to gain, and given Dr. Gray's excellent medical training and outstanding reputation as a world-renowned homeopath, it seemed the only thing to do.  Over the course of treatment, and especially in the early phases, Dr. Gray and Victoria were always accessible, always responsive, and always moving my case forward in the direction of health.
Homeopathic treatment has been perhaps the most challenging thing I've ever done, and at the same time, the best thing I've ever done.  Whereas I'd once been offered no hope for relief from what had been deemed a progressive illness and irreversible hearing loss, homeopathy offered the possibility of cure.  At the outset I'd hoped only for some diminishment of symptoms and a slowing of progressive hearing loss; but much to my amazement, the eventual outcome was a cure, including recovery of normal hearing.
I continue to recognize degrees of health and well-being never before imaginable.  Every aspect of my life has been touched at the deepest level– beyond even physical, mental, emotional, and spiritual health. Homeopathy at first brought relief from symptoms of illness, but ultimately opened the door to an indescribable freedom.
AD (Client of Bill Gray, Classical Homeopath)
Scientific Research Study of Homeopathy for Tinnitus
Goldstein B, Shulman A, Avitable MJ. "Clear Tinnitus, middle-ear pressure, and tinnitus relief: a prospective trial." Int Tinnitus J. 2007;13(1):29-39.
GOAL: Our goal was to establish the efficacy, in a 12-week period, of Clear Tinnitus for tinnitus relief in patients with tinnitus of the severe, disabling type.
HYPOTHESIS: We hypothesized that tinnitus relief with Clear Tinnitus reflects improvement in the sensory component of the tinnitus complaint by controlling the factor of aeration of the middle ears and improving eustachian tube function.
METHOD: In a prospective clinical trial of a homeopathic preparation–Clear Tinnitus–we attempted to identify in 15 tinnitus patients (14 male, 1 female; mean age, 47.6 years) its clinical efficacy for establishing tinnitus relief for a 3-month period. We employed a descriptive data analysis method across dimensions of risk to evaluate a base of multidimensional evidence and establish support for our hypothesis. A medical-audiologicaltinnitus patient protocol completed by each patient identified the clinical type of tinnitus as predominantly cochlear, with a central and middle-ear component bilaterally. We identified fluctuation in middle-ear pressure (MEP) via patients' clinical history, supported by physical examination and established with tympanometry, as a factor influencing the clinical course of the tinnitus in each patient.
RESULTS: Eleven of 15 patients completed the study. Seven responders reported tinnitus relief; four did not respond. Descriptive data analysis failed to detect any trends in a change in response with audiometric tests across the hearing spectrum; thus, we could derive no coefficients of hearing change. Evaluation revealed high-frequency tinnitus in 11 patients. The Feldmann masking curve comparison at the start and end of the study showed no significant change in the 11 patients. There was no significant alteration in the minimum masking levels or loudness discomfort levels before and after the study. Tympanometry and MEP measurement indicated a significant difference in MEP with an improvement on average of -58.18 in the right ear and -40.90 in the left ear for the 11 patients. Quantitative electroencephalography analysis revealed a marked difference in the number of significant abnormal recordings between the different frequency bands, with the delta band significantly higher than the theta, alpha, and beta bands for both the overall cohort of patients (n = 11) and those reporting tinnitus relief (n = 7). The tinnitus outcome questionnaires–thetinnitus intensity index, the tinnitus annoyance index, and the tinnitus reaction questionnaire–revealed a significant difference for the patients (7 of 11) obtaining tinnitus relief. Results of the tinnitus stress test, the tinnitus handicap index, and the measurement of depression scale before and after the study were not statistically significant.
CONCLUSIONS: Patients who completed the study demonstrated with tympanometry a statistical and clinical significance in MEP improvement or maintenance of MEP (or both). Patients with tinnitus of the severe disabling type selected for this study and responding to Clear Tinnitus reportedtinnitus relief accompanied by improvement in or maintenance of MEP of the middle ears. The statistical and clinical significance of Clear Tinnitus for establishing tinnitus relief remains to be established with a larger cohort of tinnitus patients.
(Visited 47 times, 14 visits today)