Natural treatment of the symptoms of menopause. Homeopathy can be used along with hormone replacement therapy if desired. Safe, effective treatment with no side effects of the following menopausal symptoms including: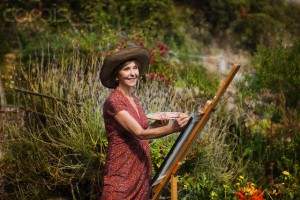 hot flashes & night sweats
irritability
anxiety & depression
insomnia
fatigue
migraines,
memory loss
low libido
We also treat perimenopause. Menopause is a natural process and not a disease in and of itself. Homeopathy can control any intense or uncomfortable symptoms, but does not stop the process of menopause. It can, however, halt the process of early menopause in younger women. Contact the clinic to book an appointment.
Scientific Studies Prove that Homeopathy is Effective for the Treatment of Menopausal Symptoms

Bordet, MF et al. "Treating hot flushes in menopausal women with homeopathic treatment–Results of an observational study" Homeopathy Volume 97, Issue 1, January 2008, Pages 10-15.
Abstract
Objective: There is great controversy concerning treatment for menopausal symptoms. We evaluated homeopathic treatments for hot flushes and their effect on quality of life in menopausal women.
Methods: Open, multi-national prospective, pragmatic and non-comparative observational study of homeopathic treatments prescribed and their effectiveness, observing their impact on quality of life.
Results:Ninety-nine physicians in 8 countries took part in this study and included 438 patients with an average age of 55.
Homeopathic medicines were prescribed to all patients; 98% of the prescription lines were for homeopathic medicines. Lachesis mutus, Belladonna, Sepia officinalis, Sulphurand Sanguinaria canadensis were the most prescribed. A non-homeopathic treatment and/or food supplement prescribed for 5% of the patients.
This observational study revealed a significant reduction (p<0.001) in the frequency of hot flushes by day and night and a significant reduction in the daily discomfort they caused (mean fall of 3.6 and 3.8 points respectively, on a 10 cm visual analogue scale;p<0.001).
Ninety percent of the women reported disappearance or lessening of their symptoms, these changes mostly taking place within 15 days of starting homeopathic treatment.
Conclusions: The results of this observational study suggest that homeopathic treatment for hot flushes in menopausal women is effective. Further studies including randomized controlled trials should be conducted.
Clover A, Ratsey D. "Homeopathic Treatment of Hot Flushes." British Homoeopathic Journal, 2002, 91, 75-79.
Researchers at the Tunbridge Wells Homeopathic Hospital in the UK enrolled 31 female outpatients who had complained of menopausal flushes in this trial. They were treated using individualised homeopathic management and after their initial consultation and at least one follow-up, patients completed their own self-assessment rating of the treatment. 79% of the women enrolled in the study reported a reduction in both the severity and frequency of hot flushes as a result of the treatment.
Jacobs J, Herman P, Heron K, Olsen S, Vaughters L. "Homeopathy for menopausal symptoms in breast cancer survivors: a preliminary randomized controlled trial." Journal of Alternative and Complementary Medicine. 2005, Feb, 11, 1,:21-7.
This study compared the effects of an individualised homeopathic prescription with a homeopathic combination and placebo in 55 women suffering from menopausal symptoms for a period of 1 year. Both the individualised and combination homeopathic therapy provided an improvement in symptoms over placebo, with the individualised homeopathy showing the best outcomes over the first 3 months of the assessment period.
Macías-Cortés EC, Llanes-González L, Aguilar-Faisal L, Asbun-Bojalil J. Individualized homeopathic treatment and fluoxetine for moderate to severe depression in peri- and postmenopausal women (HOMDEP-MENOP study): A randomized, double-dummy, double-blind, placebo-controlled trial. PLoS ONE 2015; 10: e0118440.
Abstract
Background: Perimenopausal period refers to the interval when women's menstrual cycles become irregular and is characterized by an increased risk of depression. Use of homeopathy to treat depression is widespread but there is a lack of clinical trials about its efficacy in depression in peri- and postmenopausal women. The aim of this study was to assess efficacy and safety of individualized homeopathic treatment versus placebo and fluoxetine versus placebo in peri- and postmenopausal women with moderate to severe depression.
Methods/Design: A randomized, placebo-controlled, double-blind, double-dummy, superiority, three-arm trial with a 6 week follow-up study was conducted. The study was performed in a public research hospital in Mexico City in the outpatient service of homeopathy. One hundred thirty-three peri- and postmenopausal women diagnosed with major depression according to DSM-IV (moderate to severe intensity) were included. The outcomes were: change in the mean total score among groups on the 17-item Hamilton Rating Scale for Depression, Beck Depression Inventory and Greene Scale, after 6 weeks of treatment, response and remission rates, and safety. Efficacy data were analyzed in the intention-to-treat population (ANOVA with Bonferroni post-hoctest).
Results: After a 6-week treatment, homeopathic group was more effective than placebo by 5 points in Hamilton Scale. Response rate was 54.5% and remission rate, 15.9%. There was a significant difference among groups in response rate definition only, but not in remission rate. Fluoxetine-placebo difference was 3.2 points. No differences were observed among groups in the Beck Depression Inventory. Homeopathic group was superior to placebo in Greene Climacteric Scale (8.6 points). Fluoxetine was not different from placebo in Greene Climacteric Scale.
Conclusion: Homeopathy and fluoxetine are effective and safe antidepressants for climacteric women. Homeopathy and fluoxetine were significantly different from placebo in response definition only. Homeopathy, but not fluoxetine, improves menopausal symptoms scored by Greene Climacteric Scale.
Relton C, Weatherley-Jones E. Homeopathy Service in a National Health Service community menopause clinic: audit of clinical outcomes. Journal of the British Menopause Society, Vol. 11, No. 2, June 2005.
In a prospective study 81.4% of 102 patients reported improvement of menopause symptoms after homeopathic treatment. Main symptoms noted were hot flushes and sweats, tiredness, anxiety, sleeping difficulties, mood swings and headaches. Women referred to homeopathy were those who either could not take hormone replacement treatment (HRT), for whom HRT was unsuccessful, who did not want or who had to come off HRT. Mean length of homeopathic treatment was 5 months.
Thomas KJ, Luff D, Strong P. Complementary Medicine Service in a Community Clinic for Patients with Symptoms Associated with the Menopause: Outcome and Service Evaluation. ScHARR, University of Sheffield, 2001.
An outcome study and service evaluation of homeopathy service found that 88% of patients reported clinically significant improvement in their primary symptom. Greatest clinical benefit was reported by women for headaches, tiredness, vasomotor symptoms, locomotor symptoms and sleeping difficulties.
Example of a Woman with Hot Flashes Cured with Homeopathy
A case of a 57-year-old lady, with severe hot flushes- 20 per day; treated with potentised Tungsten. Also complained of constipation, loss of smell and constriction in throat. Lachesis was prescribed which did not help her much. She said that she worked hard to prove herself especially to her father, who felt that girls need not study. Here, the main theme: desire to prove and perform indicates a metal. The heavier the metal the heavier the need to perform. Frank Beijering says that he chose Tungsten based on correspondence between the thermal property of the metal with intensity of the hot flushes of the patient. After a dose of IM, the hot flushes diminished rapidly in 3 weeks; hair loss and constipation improved. She reported severe migraine attacks after 10 weeks and the remedy was repeated in LM 18 potency twice a week. She improved well under it but developed a fascination about anything connected with fire. After nine months she did not have any hot flushes.
(Visited 16 times, 6 visits today)