Natural, effective treatment of women's health complaints during pregnancy. Our medicines are non-toxic and very gentle on the body. They are completely safe to use and will not harm the unborn foetus.
To maintain optimal health during pregnancy, we recommend The Pregnancy Cell Salt Program
Homeopathic medicines can be used during pregnancy for: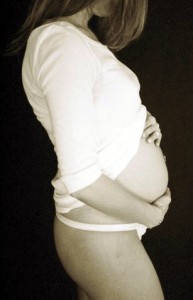 Morning sickness (nausea during pregnancy)
Sciatica and lower back pain
Varicose veins
Constipation, hemorrhoids and varicose veins
Heartburn
Gestational diabetes
Miscarriage prevention or tendency to miscarry
Also before, during and after labour for:
Turning a breech baby
Premature labour
Overdue labour
Irregular or weak labour
Excessive pain or emotions during labour
Articles with more information about using homeopathy during pregnancy and childbirth:
Homeopathy for Natural Childbirth: A Simple Guide
Many pregnant women can benefit from homeopathic treatment. Feel free to contact the clinic with any questions regarding the use of homeopathy during pregnancy, or if you would like to make an appointment.
Midwives and Doulas
We strongly recommend being under the care of a qualified midwife and/or doula during your pregnancy. A home birth is  recommended rather than a hospital birth. Natural practitioners see birth as a natural process rather than a medical event. Home births under the supervision of a qualified midwife are associated with less medical intervention and less medical complications than hospital births. Home births are much safer than hospital births.
Find qualified local midwives and doulas in the Vancouver area:
Midwives Association of British Columbia
Doula Services Association BC
Birth Kits
Stock up on supplies for a hospital or home birth:
Birth Supplies Canada
All about Birth Boutique
Prenatal Classes
Physical and emotional preparation for both parents for labour:
We Birth at Home
Dancing Star Birth
The Childbearing Society also offers a variety of prenatal classes including classes on Healthy Pregnancy, Breastfeeding, Dads Only, Refresher Courses and Postpartum.
Hypnobabies BC: Hypnobabies® is a very successful 6 week complete childbirth education course usingGerald Kein's Painless Childbirth techniques instead of simple relaxation, breathing or guided imagery. Hypnobabies mothers can easily enter hypnosis by themselves and enjoy "Eyes Open Childbirth Hypnosis" which enables them to remain deeply in hypnosis while walking, talking, changing positions and being as mobile as they would like to be during their birthing time. Hypnobabies is famous for much shorter, easier and more comfortable labours, making childbirth the joyful experience it was meant to be.
Scientific Studies Prove the Effectiveness of Using Homeopathy for Health Complaints During Pregnancy and Childbirth
Dorfman P, Lassere NM, Tetau M, "Homoeopathic Medicines in Pregnancy and Labor," Cahiers de Biotherapie, 94, April 1987, 77-81.
In this randomised double blind trial involving 93 women,  a combination of homeopathic Caulophyllum, Actea racemosa, Arnica, Pulsatilla and Gelsemium, all in 5C potency, was used to determine its effect on the length of labor and complication rates. The medicine was used from the beginning of the ninth month of pregnancy, and reduced the average time of labor to 5.1 hours, in comparison to the placebo, the use of which was associated with an average labor time of 8.5 hours. The rate of complications for those using the homoeopathic combination was 11.3% while the complication rate under placebo was 40%.
Eid P, Felisi E, Sideri M; "Applicability of Homoeopathic Caulophyllum thalictroides during labour." British Homoeopathic Journal, October, 1993, 82, 245-248.
22 women experiencing their first pregnancies were given homoeopathic Caulophyllum and their post-treatment deliveries compared to 34 labours retrospectively selected on the criteria used to select the test subjects. On analysis it was found that the women who were given the homoeopathic remedy had a reduction of the duration of labour by an average of 90 minutes.
Ernst E, Saradeth T, Resch KL, "Complementary Treatment of Varicose Veins." Phebology, 1990, 5, 157-163.
Over a period of 24 days, the effects of a homoeopathic complex preparation and placebo on varicose veins were tested in a double-blind trial of 61 people suffering from this condition. The homoeopathic complex produced an averaged 44% improvement in the condition while those given the placebo experienced an averaged worsening of the disorder.
(Visited 17 times, 9 visits today)