Neurological Transformation: Cleansing the Brain of Emotional & Physical Trauma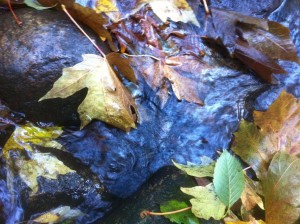 Remedy Nucleus
Polycrest for neurological disorders: autism, ADHD, multiple sclerosis, schizophrenia, migraines, etc.
Cleanses the brain from toxins, injury or past trauma/abuse
Rebirth: brings subconscious issues to the surface, calms & aids in personal transformation
Overactive nervous system (agitation, nerve pain, vertigo with nausea, incoordination)
Tubercular miasm (scattered & restless)
Read Full Text: The Homeopathic Trituration Proving of Musqueam Creek Water
Summary of the Homeopathic Proving of Aqua Musqueam
Physical Affinities

BRAIN
Nerves
Skin
Head
ENT (Ear Nose Throat)
Teeth
Extremities
Chakra Affinities

CROWN
Base
Throat
Brow
Heart
Modalities

Desires
Sugar
Water (Drinking, Bathing, Rain)
Death
To Forget
Activity & Movement
Change
Music & Singing
Warmth
Sunshine
Aversion

Remembering the past
Confinement
Stagnation
Worse

Toxins (e.g. alcohol, drugs, vaccines)
Trauma
Abuse
Night
Chill
One side (esp. left)
Dryness
Better
Water (Moisturizers, Rain, Washing, etc.)
Remembering
Miasm

Tubercular
Major Themes

Tubercular Miasm: Restless & Scattered, Moving from Place to Place

There is a scattered energy to this remedy, flitting from place to place with lots of energy (there was also the opposite, extreme tiredness). The idea of taking a long journey down a meandering path was a theme of this remedy. Provers had a desire for activity and there is a dissatisfied flightiness to the remedy as well, not wanting to stay with any one thing (diff. Tuberculinum). There can be a lot of anger and irritability but it comes and goes very quickly. Nerve pain also came and went quickly, moving from place to place all over the body. This theme relates to the overactive nervous system (see below).
Emotional or Physical Trauma Leads to Brain Damage

This could be a good remedy for children with neurological brain disorders such as autism, sensory processing disorder or ADHD, because most of these types of disorders can be traced back to either emotional trauma in the mother, toxins from pharmaceuticals or vaccines.
This could also be a good remedy for adults with neurological disorders such as multiple sclerosis, Alzheimers, dementia, Parkinson's disease, or migraines, especially when there has been abuse or emotional trauma or if there is a toxic component in the case. People suffering from psychiatric brain disorders such as chronic depression, schizophrenia and manic depressive/bipolar disorders could also benefit. There was also a theme of suicide and preoccupation with death in the remedy, which is usually a common symptom for sufferers of chronic depression, schizophrenia and bipolar.
Also a remedy that could be indicated after a stroke resulting in neurological damage. Or a car crash where there has been trauma to the head.
Diving into the Subconscious: Expression not Suppression

Water can help the client express themselves and speak their truth. This remedy can bring up
suppressed memories, thoughts and feelings so that healing can take place. The client can take an
honest look into their subconscious; water tranquilizes an agitated mind (an overactive nervous system) so that the client can view their past trauma in a less emotional, more matter of fact way. Accepting the dark side of one's past leads to personal growth and transformation, a peaceful mind and a better future. The client now has a chance to start over and begin again.
The subconscious is often expressed in dreams, so delving into the dreams of a client needing this
remedy would be helpful to give them more awareness of their issues.
A remedy with deep action because of its affinity for the brain and nervous system. Brings past trauma to the surface so one should be mindful and cautious with a client who is not ready or unwilling to go that deep.
Memory Loss: Remembering/Forgetting the Past

Remembering the past, dreams about the past. Ancestral themes, grandmother energy. There may be a history of a traumatic past or abuse, accompanied by a sense of guilt and a wish to forget the past. For example, there may be self -medication with alcohol, recreational or pharmaceutical drugs, or denial of negative experience via positive new-agey affirmations and meditations. The therapeutic action of this remedy could look similar to ibogaine (Iboga) therapy for drug addicts – helps the client relive their past trauma in a calm, objective, non-judgmental way so that healing and transformation can take place. Like a tranquilizer, this remedy has the ability calm and soothe frazzled nerves (an overactive nervous system), making it easier to face traumas from the past.
Neurological disorders passed down the family (genetic) line, or unresolved neurological damage or trauma that has been suppressed by a family member, only to resurface in subsequent generations.
This remedy could also assist somebody with memory loss, either caused by physical trauma to the brain or emotional trauma (with diagnosis of brain damage, dementia, Alzheimer's, etc).
Dirty/Guilt/Sin

A client needing this remedy may have the feeling that they have done something wrong, of guilt, like they have sinned in some way. This is a common feeling of victims of trauma such as rape or abuse victims.
Cleansing/Rebirth/Transformation

Related to the feeling of being dirty is the idea of cleansing. The client has toxic injury or a trauma in the past, which has altered their brain structure, leaving it damaged and unclean. Once the remedy is given, an internal cleansing will take place, likely resulting in a skin eruption or mucus discharge through the nose – it is very important not to suppress the discharge as it is a sign of healing. It's not possible to erase the past completely but it is possible to gain a calm, matter of fact, nonjudgemental perspective on one's past in order to cleanse, transform and move forward with life.
Allergic & Immunity Symptoms: Skin Complaints & ENT (Ear, Nose, Throat) Complaints
Skin complaints (e.g. cuts) slow to heal. Skin eruptions with itching that can be so intense that one scratches until it bleeds. There was also a lot of sneezing and irritation in the nostrils, and sometimes the throat, with a lot of mucus. Provers also experienced blocked ears. These symptoms are typical symptoms of allergy, hayfever, colds & flus. These symptoms are tied to the cleansing aspect of the remedy. After giving this remedy, neurological symptoms will start to improve and cleansing will take place through the skin and mucus membranes – do not suppress this cleansing reaction.
Several provers also experienced symptoms of heartburn accompanied by burping. Heartburn is a
common symptom of an overactive nervous system.
Bladder Symptoms

This remedy can cause symptoms similar to cystitis: the frequent urge to pee, inflammation, chills and painful urination.
Overactive Nervous System Themes

Sensuality/Touch

All provers noted the sensuality of this remedy. One prover felt a cool breeze flowing over her body during the proving. An overactive nervous system: children with autism and Sensory Processing Disorder often have issues with touch.
Off-Balance: Vertigo, Incoordination, Nausea and Vomiting

There was vertigo and light-headedness sometimes accompanied by nausea and vomiting. It felt a bit like being on a small boat, so this can be a useful remedy for seasickness. There was clumsiness, slipping, and incoordination. Could look like MS or Parkinson's.
Nerve Pain

Pains were typically short and stabbing in various places, especially the head, abdominal area,
extremities and spine (diff. Hypericum). The nerve pain sometimes alternated with numbness. Could be a good remedy for carpal tunnel syndrome, fibromyalgia, sciatica and migraine headaches.
Nervousness & Agitation

This remedy has the ability to calm and soothe an irritable, agitated person with an overactive nervous system.
Other Physicals

Tendency towards constipation
Sore breasts
Heart trouble
SRP: Delusion of a cool breeze blowing all over body
Dry cough
Other Themes & Imagery

Insects (SPIDERS, Mosquitos, Cockroaches)
Useful as an Acute or Intercurrent Remedy for:

Seasickness
Cystitis
General cleansing from drugs or toxins
To open up a case and bring past issues to the surface
Remedy Nucleus

Polycrest for neurological disorders: autism, ADHD, multiple sclerosis, schizophrenia, migraines, etc.
Cleanses the brain from toxins, injury or past trauma/abuse
Rebirth: brings subconscious issues to the surface, calms & aids in personal transformation
Overactive nervous system (agitation, nerve pain, vertigo with nausea, incoordination)
Tubercular miasm (scattered & restless)
(Visited 17 times, 2 visits today)