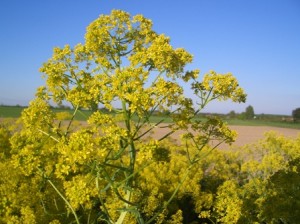 Hostile Invaders: Violation and Annihilation of a Foreign Reality
Aggressive Foreign Warrior Invader; Ethnic Cleansing
Skin: Peeling, Itching, Bug Bites – Scratch until it Bleeds, Slow Healing
Dryness & Pressing or Sharp Pains (Headache, Eyes, Joints, etc.)
Irritation of the Bladder and Digestive Tract
Read the Full Text: The Homeopathic Proving of Isatis Tinctoria
Summary of the Homeopathic Proving of Isatis Tinctoria
Physical Affinities

SKIN
Bladder
Head
Neck
Abdomen/Intestines
Eyes
Nose (smells acute, congestion, bleeding)
Mouth/Throat (dryness)
Genitals
Modalities

Worse

One side (Pains)
Overheating
Desires

Sleep
Coffee
Miasm

Tubercular
Main Physical Symptoms & Themes

Skin (itching, dry, peeling, bug bites scratch until it bleeds with slow healing)
Urination (frequent, dark, stinging)
Digestion agg. (nausea with vertigo, abdominal pain, burping, constipation, loose stools, flatulence,
indigestion)
Nose/Smell (smoke/burning, feces, acute, nosebleeds)
ENT congestion with painful pressure
Mouth and throat dry with bitter taste8
Headache
Neck stiffness
Flushes of heat
Eyes (pressure/pressing pain, vision acute, agg. flashing light, sticky)
Lips (dryness)
Pain Themes

Headache (temples, one side, crown, front)
Neck pain
Abdominal Pain
Eye Pain
Joint pain
Genitals (pressure)
Stabbing/cutting pain
Pressing pains/pressure/dragging
General Themes

Not Part of My Reality: Alien/Foreigner/ Unfamiliar Landscape /Outsider /Left Out/ Ignored/Excluded/Separation
Surreal/Bizarre/Strange/Charade/Like Characters or Actors in a Play or Movie
Aggression/Warrior/Immense Strength/Powerful/Masculine Stereotype
Explosive Anger/ Intolerance/ Judgemental/ Zealotry/ Fanatical/ Controlling/ Religious Violence/ Violation /Predator/ Threat/ Invasion/ Annihilation/ Destruction/Violating Space, Territory
Boundaries & Lack of Protection/(Ethnic) Cleansing – Black Specks (Destructive Imagery: Fire, Swords, Knives, Stabbing, Rape, Killing, Death, Murder, Beheading)
Chaos/Confusion/Scattered/Labyrinthine/Disconnected
Shock/Surprise: Plant Sensitivity
The feeling of shock came up several times during the proving, expressing the common plant theme of sensitivity to its environment. External senses in general were also more acute (e.g. smell, hearing, sight).
Remedy Story of Isatis Tinctoria (Woad)

The story of isatis tinctoria is the story about a plant/remedy that has crossed the boundaries of its native environment. Being a foreigner, it has the feeling of being an outsider, separate or set apart from its surroundings. In this strange, surreal, alien reality, it is also aware that it is stronger than the native plants, and knows how to take advantage of their weakness. Like a warrior, it moves in, takes over, and
successfully invades the native landscape. This story is similar and runs parallel to what happened with the Europeans and Native Americans – they came into strange unfamiliar territory, living in a very different reality and culture than the natives. The Europeans realized their advantage over the natives, and wiped them out because they had superior weaponry. In this remedy is the sense of immense strength and power. Also in this remedy is the feeling of zealotry, a need to assimilate the "other," a
feeling that their reality is the right and only way and anything outside of their worldview cannot be tolerated.
Other Themes/Imagery

Birds
Insects (spiders, ants, fleas, flies)
Excessive Use of Alcohol
Water
Dolphins
Roses
The Colour Blue
Rainbows
Churches/Religious Temples
Vortexes
Remedy Nucleus

Aggressive Foreign Warrior Invader; Ethnic Cleansing
Skin: Peeling, Itching, Bug Bites – Scratch until it Bleeds, Slow Healing
Dryness & Pressing or Sharp Pains (Headache, Eyes, Joints, etc.)
Irritation of the Bladder and Digestive Tract
(Visited 25 times, 3 visits today)