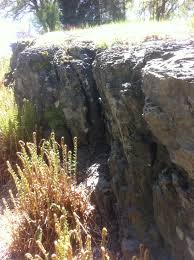 Shifting Towards a Self Sustainable Tribal Culture
Little Mountain Basalt Remedy Nucleus
Simple, confident types who work with their hands; big, strong powerful people
Physical strain or injury leads to structural pain, fatigue, depression & brain fag
Hot, fiery, passionate people, inclined towards irritation and anger
Allergies & low immunity
Itching, burning skin complaints
Read the Full Proving Text: Homeopathic Trituration Proving of Little Mountain Basalt
Summary of the Homeopathic Proving of Little Mountain Basalt
Physical Affinities
Muscles
Skin
Throat / Neck (mucus, dryness, pain)
Nose
Eyes
Ears
Bowels
Head
Chakra Affinities
Mainly a BASE chakra remedy. All other chakras are affected; heart and solar plexus to a lesser extent and throat to a larger extent.
Modalities
Worse
Overheating (accompanied by perspiration)
Anger
Overworking
Earthquakes / shifting tectonic plates
Injury / Accidents / Natural Disasters
Desires
Countryside / self-sustaining lifestyle
To work with their hands (building, gardening)
Sleep (great need for)
Sex
Dancing, drumming and rhythmic music
Communion with the stars & planets, esp. the moon
Aversion
Earthquakes
Miasm
Syphillitic
Typology
Like all mineral remedies, structure came out as a big theme in this proving. This is a very grounded, basic, simple remedy. Somebody needing this remedy is what you would call "the salt of the earth." They may be a farmer, homesteader or construction worker. They sustain and provide the foundation for society. They work hard, enjoy their work and are confident about themselves and their work. They might possibly be a hippie type with a great sense of connection to the earth and cosmos, with a house they built themselves and their own farm. Or, they might be a member of the working class, a very strong and powerful person, a Mr. Fixit type who is very handy around the house. Pushing themselves too hard, an injury, or accident, can lead to structural issues and/or fatigue. This person has a hot, fiery temper and has no problem with letting people know how they feel. This remedy has a bigger affinity for males, rather than females.
Main Health Complaints
Allergies
Low Immunity
Structural Pain & Headaches
Chronic Fatigue/Fibromyalgia with brain fag
Depression
Skin Eruptions
Pain Sensations
Burning
Tight
SRP: Like parts are fused together
Pain Affinities
Neck
Jaw
(Lower) Back
Head (esp temples)
Eyes
Other Sensations
Dull
Shaking / trembling
Heaviness / pressure
Bubbling
Bursting / explosive / expanding
Immunity / Allergy Symptoms
Allergies or a cold with runny nose and clear watery discharge. Frequent sneezing. Most likely accompanied by mucus or pain and/or dryness in the throat. There can also be burning eye pain and ear pain.
Other Physical Symptoms
Itching Eruptions (esp pustular)
Explosive diarrhea
Hair loss
Remedy Nucleus
Simple, confident types who work with their hands; big, strong powerful people
Physical strain or injury leads to structural pain, fatigue, depression & brain fag
Hot, fiery, passionate people, inclined towards irritation and anger
Allergies & low immunity
Itching, burning skin complaints
(Visited 18 times, 6 visits today)