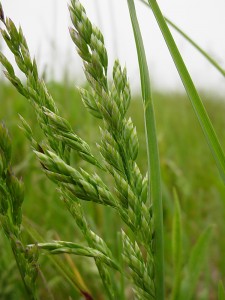 Freedom From Capitalism: A Life of Joyful Creativity
Psoric Miasm: Feeling of Lack
The Lazy Bum or Burnt out Worker
Typical Allergic Hayfever Symptoms
Head, Neck, & Back Pain
Dreams of Water
Read the Full Text: The Homeopathic Trituration Proving of Poa Pratensis (Kentucky Bluegrass)
Summary of the Homeopathic Proving of Poa Pratensis
Physical Affinities

Skin
ENT (Ear, Nose, Throat)
Eyes
Head, Neck, Back
Modalities

Desire
Money
Food
Alcohol & Drugs (e.g. Whiskey, Tobacco, etc.)
Sunshine
Better

Creative Pursuits
Free Expression
Community
Worse

Over-work (burnout)
Capitalism
Neglect
Miasm

Psoric
Physical Symptoms

Typical Allergic Hayfever Symptoms
Itchy, puffy watery eyes with dark circles, sore throat, sneezing with fluent coryza, ear pain/congestion, difficult respiration, sinus headache.
Pains
Headache/ Neck ache/Back ache
Mental Themes

The Lazy Bum or Burnt Out Worker: A Lack of Creativity
This remedy is strongly psoric, with a strong feeling of lack and desperation. There is a feeling of not having enough, whether it be money, food or material wealth. Someone needing this remedy lacks self sufficiency, with an inner feeling of depletion and lack of nurturing. They also lack the inner resources to be adaptable to change. Grass has a feeling of not being worthy, because their feeling of self worth is tied to money, which they feel they don't have enough of ("The grass is always greener"). This could
possibly be a good remedy for a house wife who feels inferior because her work is not valued by the capitalist system. This could also be a remedy for somebody who works too much or too little (the lazy bum or burnt out worker), whose motivation (or lack of motivation) comes from that same psoric feeling of lack. For example, this could be a good remedy for a "lazy bum" in our society who takes money from the government. He is stereotyped a freeloading hippie/moocher, somebody who takes up a lot of space and takes more from our society than he gives. Or it could be for the opposite sort of person who works too hard but it's never enough, he never has enough money or material wealth. In all cases, a person needing this remedy would be suffering from a lack of creativity and creative resources.
Grass' Healthy State: Creative Flow

Grass in a healthy or cured state would be self sufficient and self sustainable. S/he would have access to and participate in social spaces for art, poetry, storytelling & creativity. S/he would be dreamy, have artistic visions, be playful, Joy, Beauty and Laughter. But s/he would not be too self sufficient (not a hermit) – s/he would be contributing to the larger community. This healthy state is impeded by the capitalist system, which traps people into a psoric way of thinking.
Other Themes
Dreams of water: flooding, pools, swimming, etc.
Bugs
Dirt/Dirty
Poa Pratensis Remedy Story: Problem and Solution

The story of Kentucky Bluegrass is the story of a remedy/person/society set in modern day capitalist society. The system of capitalism thrives on society's notion of lack of material resources. Those who have an interest in keeping this capitalist system in place (e.g. the corporations) do so by brainwashing the common people (i.e. the grass roots) into thinking that they are deficient and lack the proper inner resources. This is known as capitalist-induced psora. As long as people are deluded into thinking they are weak and need to depend on the government, the system will be maintained. This feeling of psora/deficiency either leaves people too frantically busy working for a goal they can never achieve, or leaves them burnt out and defeated. The solution to the grass problem is to realize that one does have the inner resources to be self-sufficient and to build a self -sustainable, creative and thriving community.
Poa Pratensis Remedy Nucleus

1. Psoric Miasm: Feeling of Lack
2. The Lazy Bum or Burnt out Worker
3. Typical Allergic Hayfever Symptoms
4. Head, Neck, & Back Pain
5. Dreams of Water
(Visited 23 times, 3 visits today)