Originally published online in the October 2010 edition of babyvibe (now savvymom)
Colic is defined as excessive crying in newborns related to difficulties with their digestion. There may be distention of the abdomen with excessive flatulence and burping, signs of abdominal pain, and vomiting. There is usually also be more fussiness directly after eating. Many of my clients have had much success using homeopathic remedies for colic of their newborn babies.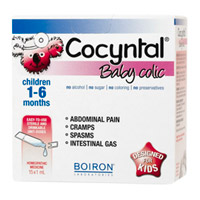 Homeopathic Combination Remedies
These are easy to use and can be found in most supplement and health food stores. Examples of good homeopathic combination remedies for colic are "Cocyntal" by Boiron, "Kids 0-9 Colic" by Homeocan, and "Colic Tablets" by Hyland's.
Single Homeopathic Remedies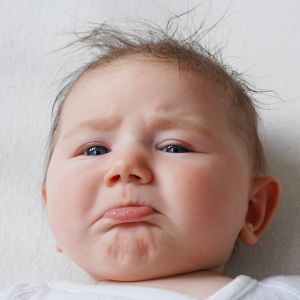 These are a lot cheaper than homeopathic combination remedies, but the downside is that parents can get confused if they are not sure which remedy is indicatedfor their child. Single homeopathic remedies are available in sugar pellet form in small vials. They can be found at most major health food stores, pharmacies, or homeopathic clinics but tend to be less widely available than the combination remedies. I recommend using a 30C potency (strength). Some of the more common remedies for colic are:
Chamomilla: This common remedy for teething is also frequently indicated for colic if the baby is extremely irritable. Nothing satisfies this baby though he's usually better only when he is being carried. The colic is often accompanied by teething and there is often diarrhea with green stools.
Colocynthis: Another common remedy for newborn colic. The baby feels better after the parent puts pressure to the abdomen and the baby will often bring his knees to his abdomen to obtain relief.
Magnesium Phosphoricum: A good remedy to try if Colocynthis seems indicated but does not work. The baby gets relief from warm applications on her abdomen and she is not particularly irritable.
Pulsatilla: Colic after the mother eats rich foods. The baby is mild, timid, weepy, and craves affection.
Dosage of Single Remedies
One dose every hour; one can adjust the frequency depending on severity. Once the pain diminishes the remedy can be given three times per day, then eventually as seldom as once per day. If the baby has no relief from four consecutive doses of the remedy, then you have probably chosen the wrong remedy and it is time to select another or make an appointment with a classical homeopath for professional advice.
Other Precautions
If breastfeeding, the mother should try to avoid foods from the cabbage family, the citrus family, and cow's milk. With formula-fed babies, parents may want to consider switching to a different type of formula.
If your baby has severe, chronic symptoms of colic that do not seem to improve from homeopathic remedies, it is important to see your doctor and your classical homeopath for professional advice.